Launchgrad News, Events & Opps w/c 7th September 2020
September 7, 2020
News
Graduate Associate Membership and Residencies
We have had to freeze applications for Graduate Associate Membership so that we comply with COVID safety guidelines around physical access to buildings and our current graduate associate memberships remain frozen, with members asked to not access physical facilities in college.
For the same reason we have  also had to freeze the Graduates in Residence scheme, but will soon be circulating a short  'expression of interest' form to this years grads so we have a record of those who may be interested in the scheme in future – please email us if you would like to be kept informed about the scheme.
Graduate Outcomes Survey
Did you graduate from a BA course at HCA in the Summer of 2019? You will soon be sent a link to a national survey capturing the activities and perspectives of graduates, known as Graduate Outcomes. This launched in 2018 and is the biggest annual social survey in the UK. We will use your survey responses to help us develop our courses here at HCA. Find out more about the survey on their website, on our blog or by contacting us.
Keep in touch
Are you graduating this September? If so, please don't forget to opt-in to communications from Launchgrad so that we can still send you newsletters and details of opportunities at HCA. To opt-in, click the link below:
LINK:  https://www.hca.ac.uk/keep-in-touch-with-hca
PASSWORD: grad2020
Launchgrad new site
We've updated our new Launchgrad website with weekly news, events and opportunities. We are pleased to let you know that Launchgrad will be going online from October. Recent Graduates will be invited to online Enterprise Thursday events and to other visiting (online) key speaker events.
We'd love your feedback about what you'd like to see on our page and other ways we can support you!
You can always get in touch with one of us (Sarah-Jane Crowson and Lily Morris) using our email address – hcalaunchgrad@hca.ac.uk And if you don't already, follow us on Instagram for posts about grad life and more opportunities for creatives!
Events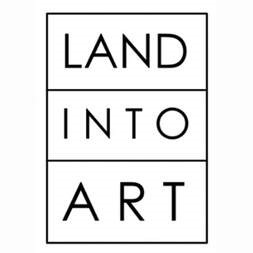 Tuesday 1 September – Wednesday 30 September
The Land Into Art exhibition features 15 artists celebrating the rich landscape of Herefordshire and explores the diverse way this landscape can be creatively interpreted.
4th September – 21st September
Short films made by young creatives during lockdown will be premiered this month. Interface and The Followers, both entirely devised and produced by young people living in north Herefordshire over past few months, will be streamed live on Rural Media's YouTube channel in September.
Wednesday 16 September, 1-2pm
FREE
Nothing can replace the quality of professional photography; but we don't all have the budgets to contract each time we need to take a photo. An experienced guest photographer will share top tips on taking good images at home and finding a style that demonstrates your brand values in this free online class.
Opportunities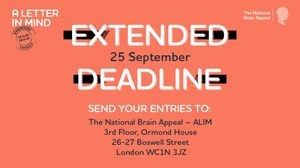 Deadline: Friday 25 September
Get involved in this year's art fundraiser. There's no better time to show your support for an NHS charity and to get creative using a simple envelope as your starting point. The theme is 'Everyday Things'. Artworks will be exhibited at gallery@oxo, Oxo Tower Wharf on London's Southbank from 5-8 November, priced at £85, and will be anonymous until sold and the exhibition ends.
Find out more and submit your work
Deadline: Wednesday 9 September
Red + Green = Yellow is an experimental exhibition which will explore visual communication through imagination, abstraction and making. Through this Open Call 5 artists will be selected to make a new work as a visual response to another work featured in the exhibition.
Find out more and submit your work here
Deadline: Friday 11 September
Ad Infinitum is inviting applications from artists to collaborate on our latest project exploring the elderly care system in the UK. We're looking for an artist who has experience in podcast making and a visual artist/designer/photographer. We have spent hours chatting with people whose relatives have received care at home or lived in a care home, hearing from those that struggled with the system or found it helpful, and people who work in the system. With permission we have recorded these conversations and we are looking for an experienced podcast maker to edit the material into a coherent podcast/s; and also a visual artist to create a response to this material.
Deadline: Tuesday 15 September
Independent & Image Art Space (Chongqing, China) presents an online exhibition open call with the theme of "Post-COVID-19 Era". There is no limit on the art medium, size, year of production, artist age, or nationality, but the submitted works should respond to the exhibition theme "Post-COVID-19 Era".
Find out more and submit your work here
Deadline: Wednesday 16 September
Half Moon Theatre is seeking expressions of interest from visual artists who wish for their work to be presented in our Foyer Gallery during 2021/2022. Half Moon is a professional theatre venue specialising in work for and with families and young people and based in Limehouse, E1. As a result, the work must be family friendly. Note the work must be affordable within the £30-200 price range. We also welcome artists who may also have books, greeting cards and other merchandise.
Find out more and submit your work here
Deadline: Wednesday 30 September
The Body in Algorithms – a publication project led by Georgia Perkins and Ashley Middleton – invites artists, writers, performers, healers, scientists, technologists, et al., to submit work related to the body in coded systems: technological, sociological, economical, political, or otherwise.
Deadline: Tuesday 15 September
We invite artists from Poland and abroad to participate in the competition, performing individually or as a team. Participants must be at least 18 years old. The purpose of the competition is to prepare a project (draft) of an illustrated children's book in Polish or in English language. Submission should include a storyboard or a script of the whole book, together with 3 finished double spreads and a summary in English (obligatory) and in Polish (only if the whole project is in Polish).
Deadline: Wednesday 30th September 2021
An artist can apply with a maximum of three artworks and each artwork will be judged individually. Accepted artistic disciplines include works on canvas, works on board, works on paper, applied arts, digital art, sculpture and installation.
Jobs & Funding
PopUp Painting & Events LTD, Birmingham
AirSpace Gallery, Stoke on Trent
***
Deadline: Monday 21 September
Reverberate is a new funding scheme – up to £2,000 available for grassroots organisations to run small, locally-based projects that enable and empower young people (aged 11-25) to re-discover, re-imagine and re-create their local heritage through creativity, and share their vision with their communities.
If you are involved with a project, or would like to mention something for next week's Launchgrad newsletter, please get in touch!