Graduate Outcomes Survey
August 19, 2020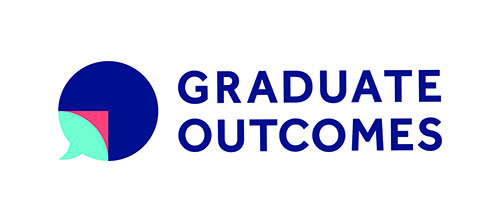 A national survey capturing the activities and perspectives of graduates, known as Graduate Outcomes, launched in December 2018. The Graduate Outcomes survey is the biggest annual social survey in the UK.
We need your responses to this survey to help us develop our courses and graduate provision here at HCA. The survey only takes 10 minutes to complete online and you can access it on any device.
The survey will be delivered by the Graduate Outcomes team which is part of the Higher Education Statistics Agency (HESA) on behalf of the higher education funding and regulatory bodies and higher education providers. The funding and regulatory bodies commission the Graduate Outcomes survey and require HESA and higher education providers to work together to deliver the survey. HESA have published privacy information for students on how your contact details will be used.
Be part of the picture
You will receive an email invitation from herefordcollegeofarts@graduateoutcomes.ac.uk approximately 15 months after you completed your course with us. You may also receive SMS messages from 'GradOutcome' and calls so you can be helped to complete the survey over the phone. Please do look out for these interactions from us and the Graduate Outcomes team.
The video links below contain more information, and you are also welcome to email us if you have any more queries.
About the Graduate Outcomes Survey
How will taking the survery benefit me?
What will you ask me in the survey?