Launchgrad News, Events & Opps w/c 14th September 2020
September 14, 2020
News
Graduate Associate Membership and Residencies
We have had to freeze applications for Graduate Associate Membership so that we comply with COVID safety guidelines around physical access to buildings and our current graduate associate memberships remain frozen, with members asked to not access physical facilities in college.
For the same reason we have  also had to freeze the Graduates in Residence scheme, but will soon be circulating a short  'expression of interest' form to this years grads so we have a record of those who may be interested in the scheme in future.
Keep in touch
Are you graduating this September? If so, please don't forget to opt-in to communications from Launchgrad so that we can still send you newsletters and details of opportunities at HCA. To opt-in, click the link below:
LINK:  https://www.hca.ac.uk/keep-in-touch-with-hca
PASSWORD: grad2020
Graduate Outcomes Survey
Did you graduate from a BA course at HCA in the Summer of 2019? You will soon be sent a link to a national survey capturing the activities and perspectives of graduates, known as Graduate Outcomes. This launched in 2018 and is the biggest annual social survey in the UK. We will use your survey responses to help us develop our courses here at HCA. Find out more about the survey on their website, on our blog or by contacting us.
Launchgrad new site
We've updated our new Launchgrad website with weekly news, events and opportunities. We hope to release monthly blogs with more specific advice and resources for creative graduates from the start of the next academic year.
We'd love your feedback about what you'd like to see on our page and other ways we can support you!
You can always get in touch with one of us (Sarah-Jane Crowson and Lily Morris) using our email address – hcalaunchgrad@hca.ac.uk And if you don't already, follow us on Instagram for posts about grad life and more opportunities for creatives!
Events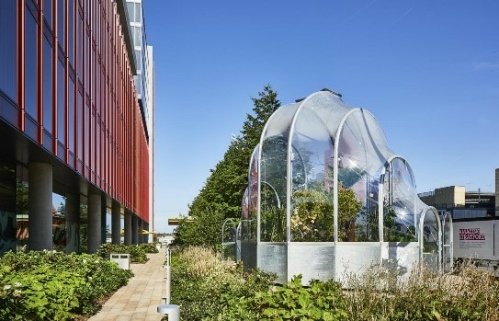 Saturday 12 – Sunday 20 September
 The festival this year will be taking place online – each day throughout the Festival, LDF will share a digital programme of events, talks, workshops and keynotes. You can read about this year's landmark projects and special commissions on the website and find out about the latest technologies/trends.
Every Friday from 2 October – 18 December 10.30am – 3.30pm
 Are you aged 15 – 24? Unemployed, struggling with your education or with your mental wellbeing? Our experienced team including a tutor, occupational therapist, mental health nurse and volunteers will deliver the course in our outdoor woodland setting.
This program is about taking action and making positive changes to improve your skills, health and wellbeing by reducing anxiety, raising self-esteem, building self-confidence, increasing resilience, extending boundaries and learning new skills.
Friday 25 September and Friday 2 October, 10-11.30am
Pay what you can
The sessions will explore reactive methods of practice when working in community contexts, and the role of the artist in community development
Find out more and book your place here
Opportunities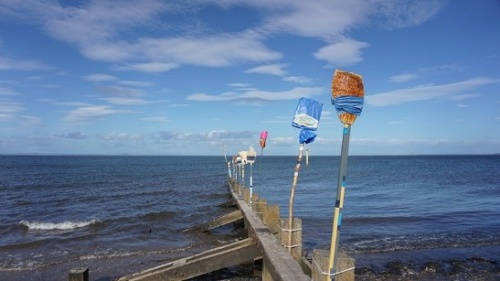 Deadline: Sunday 20 September
Art Walk Porty calls for submissions for film shorts to its 'All At Sea' programme to be screened outdoors on Portobello Promenade on Sunday 18th October, as part of their 2020 programme of socially distanced autumn commissions. Artists, filmmakers and animators working with film or moving image are welcome to apply with work created during or before lockdown, which relates to any of these ideas: an environment for change post Covid-19: a living enjoyment of our seas, oceans, waters & their edges; the working sea: what it provides for, gives and produces; the wild sea: as a metaphor for our recent uncertain times.
This project is about and for people who want to discover their creative potential and share their artistic vision by practicing art and meeting like minded people. We display artworks of all participants on social media and promote them to different creative and dyslexia related organisations to encourage more people to engage in arts. The project welcomes both professional and amateur artists, and those people just beginning their artistic journeys. Your artwork may be on any subject, however it MUST NOT contain nudity, violence or offensive content.
Find out more and submit your work here
Deadline: Wednesday 30 September
We're inviting everyone and anyone to submit a proposal outlining their creative response to the theme: 'looking out, looking in, looking up'. Poplar Union will premiere all of the submissions via YouTube/digital platforms. At 7pm on each day of the festival, there will be a Q&A with the artists whose work which was shown that day. The programming team at Poplar Union will select 15 submissions to receive a micro-commission of £150 each to put towards the creation of the work. The artists selected will also receive guidance and support from the programming and marketing team at Poplar Union in developing their piece.
Deadline: Thursday 24 September
What will the future of humans be like in the dynamically changing world – in our ever more technologically advanced daily lives, at a time of global challenges, and in a reality full of opportunities that are as much fascinating as terrifying? This question will be answered by artists from Poland, Ukraine and the UK. The winning submissions – photographs, installations, objects and sound projects – will be shown at exhibitions in selected European cities in 2021-2022. The project will be an opportunity to celebrate the hundredth anniversary of the birth of Stanisław Lem next year.
Deadline: Friday 16 October
Imagine and design a concept for a large-scale public engagement project that is open, original and optimistic and will exist in places and spaces across the UK (real, virtual or both); seeking to reach millions of people globally. Take part in this unique and pioneering £3million funded R&D opportunity. The search is on to find 30 extraordinary creative teams who will each be funded up to £100,000 to develop a breath-taking idea for a major public engagement project as we work towards a contemporary festival celebrating the UK's creativity and innovation in 2022.
Available immediately
Artsite3 studios have a variety of single and shared spaces available to rent for creatives of all kinds with access to kilns and a workshop sink. Artisrts have 24hr access to the studios. There is onsite parking,a  small kitchen area, two WCs and an outdoor decking area.
Find out more and enquire here
Jobs & Funding
All three awards comprise of business support provided by Cockpit Arts as well as subsidised studio space for one year. Deadline: Friday 2 October
***
Meadow Arts, Herefordshire
Broken Light Bulb CIC, Staffordshire
Shakespeare Unbound, London/remote work
John Julian, Wiltshire
If you are involved with a project, or would like to mention something for next week's Launchgrad newsletter, please get in touch!