Launchgrad News, Events & Opps w/c 8th February 2021
February 12, 2021
News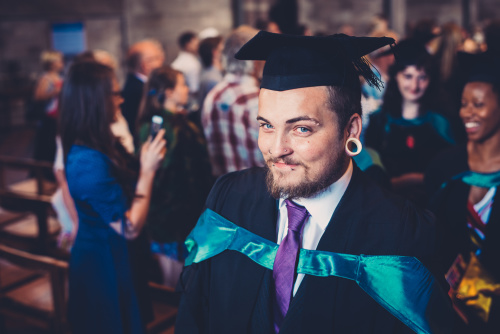 Graduating this year?
Make sure you sign up to our weekly newsletter before you leave! We share a range of external opportunities, as well as invitations to recent graduates from our BA or MA courses to attend online college events. Please sign up on our website to stay in touch!
Olly Alexander stars in new Channel 4 drama
Since studying Performing Arts at HCA, Years & Years frontman Olly Alexander's career has been blossoming and developing significantly over the years. Now starring in 'It's A Sin', you can find out more about his career, experiences and new role in this year's must-watch TV drama, written by Russell T Davies, in this article from NME
Click here to start watching this binge-worthy series
Graduate Associate Membership and Residencies
All Graduate Associate Memberships are currently frozen, due to the current pandemic. Our pilot Graduate-in-Residence scheme is also frozen.
HCA promised to review this situation in January 2021. But as you'll be aware, the situation in the UK regarding Coronavirus continues to be volatile and we have therefore currently suspended standard on-campus teaching for seven weeks as part of the current national lockdown situation. Given this situation, we will continue to freeze all Graduate Associate Memberships and will continue to deliver all Enterprise sessions online.
Details of Enterprise sessions and other online opportunities to connect with HCA will be communicated through regular Launchgrad newsletters and on our blog. We will review the situation again in June and will let you know of any changes through our newsletter and blog.
Events
HCA Online Symposium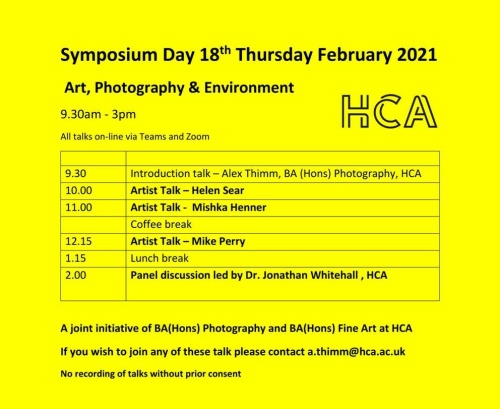 Friday 26 February- Tuesday 2 March
Online, Free
Leading figures across art, interiors and culture speak about business, their work and the future. Speakers include Edmund de Waal, Loewe Foundation and Morag Myerscough.
Click here to see the full line up
Saturday 13 March 7pm – Saturday 20 March 11:59 pm
Online via The Courtyard, Pay What You Can from just £5
Nine women. Nine songs. Nine doors flung open to reveal the incredible resilience of mothers who faced and overcame tremendous adversity.
Opportunities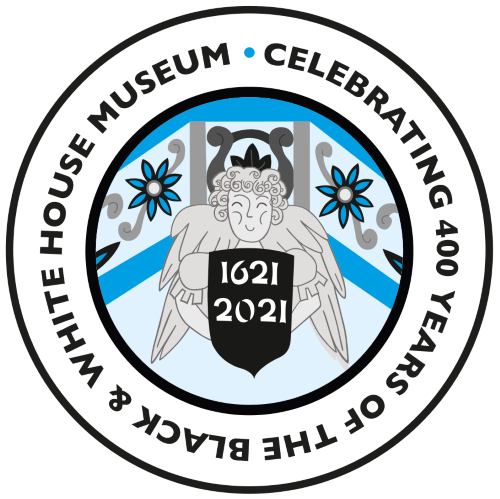 Jewellers wanted for local commission
The Leominster Hoard currently belongs to the Crown and is at the British Museum. We will be looking to raise funds to buy the hoard so it can stay in Herefordshire. As part of any bid we would like to include the costs of creating jewellery inspired by the Hoard to sell. Either jewellery replicas for example a small version of the pendant and may be earings and a larger size bangle and possibly the ring, or jewellery inspired by the hoard, but affordable retail around £10-£15.
Submit your designs to Julia at Julia.Radburn@herefordshire.gov.uk
Music Students: Call to participate in documentary
Snoww Productions is searching for music students that would be interested in participating in a documentary about the music industry. The themes will include what inspired them to become a musician as well as their aspirations and desires for their future.
Students will be able to express themselves in a personal interview and supporting shots of them making music, playing instruments, songwriting and singing. We would also love to add a personal touch by shooting some b-roll of the musicians everyday lives.
To register your interest, email Vicky at victoria@snoww.me
Deadline: Sunday 14 February, midnight
The Hepworth Wakefield Online Print Fair will celebrate the art of printmaking across our website and social media channels over a 16-day period, 12 – 28 March 2021. The fee for participation in the fair is £75 inclusive of VAT. Exhibitors will each have a dedicated profile page on our website containing a biography, details of your practice, artist/studio images, links to your online shop and a gallery showcasing up to six individual works, which can be clicked for purchase directly from your website.
Deadline: Sunday 21 February
Rural Media's new programme of work P.O.V. (Point of View) will look to reach young people throughout the region, to collect a comprehensive picture of their point of view.
It will shine a spotlight on issues that rural young people are dealing with every day and create a series of new creative projects that directly addresses how rural young people think, feel and express themselves. The project aims to boost social mobility, life skills and career opportunities for hundreds of unheard rural young people, channelling their lived experience into compelling, creative advocacy and shine a spotlight on their lives to bring about change.
Brief
We are looking for views of young people aged 14-25 living or studying in Herefordshire.
We want you to make work that reflects your point of view of Herefordshire or of Hereford.
We are interested in your POINT OF VIEW.
THINGS TO CONSIDER:
We are not looking for a tourism piece of publicity more of an honest reflection of your opinion.
What are the challenges? /the limitations? /what are the joys? /the secret places? /possibilities? Are you trapped? Free? Can you be who you want to be?
There are no material limitations to how you explore your ideas, If, you want to make pot to explore how you feel, do it. If you want to create an installation where you live that you can document, do it. If you want to draw, photograph, paint, collage, animate, film we would encourage you to use whatever media/medium that works best for you.
Evidence your outcome using a digital format.
All work must be TITLED AND NAMED and submitted to Toni Cook- Outreach and Development Officer via email tonic@ruralmedia.co.uk
You will be informed of the judge's decision March 2021 and all invited to the digital events.
PRIZES: There will be three prizes for our very favourite submissions-
£40 either Beefy Boys or Sensory and Rye voucher
£30 either Beefy Boys or Sensory and Rye voucher
£20 either Beefy Boys or Sensory and Rye voucher
Some of the work will be selected to be shared nationally in our online digital sharing of responses at the end of March (27-31) alongside the survey findings and creative responses from young people's photography of My Herefordshire and 15 seconds of film from Young Farmers of their lives.
Jobs & Funding
The Leominster Meeting Centre for people affected by dementia is looking to the future! We want to lead the way in opening up heritage in the Leominster area to those with a dementia diagnosis, their families and carers. We are looking to fund six Heritage Pathfinders – creative people from Leominster and the region with an interest in heritage – to work closely with LMC in developing important new heritage-participation projects. The programme will run over eight months and include project development and production support. You might be a heritage professional, creative practitioner, artist, or have an interest in design and technology.
Position: Heritage Pathfinder
Period: March-October 2021
Funding: £500 initial stipend and up to £6,000 project funding
Deadline: 19th February 2021 (midnight)
Contact: Tim Senior at heritage@leominstermeetingcentre.co.uk
The Adur & Worthing Trust Creative Commissions are offering grants of £300 – £700 to produce a new piece of work in any artform – visual arts, performance, music, film, photography, dance, digital, literature, craft and more – plus accompanying documentation (such as photographs, film, text or a combination of different media) that must be submitted at the end of the project. Your Commission must take place in Adur or Worthing, and must be completed by the end of January 2022. Click here for full terms and how to apply
You are welcome to get in touch with one of us (Sarah-Jane Crowson and Lily Morris) using our email address – hcalaunchgrad@hca.ac.uk And if you don't already, follow us on Instagram for posts about grad life and more opportunities for creatives!
If you are involved with a project, or would like to mention something for next week's Launchgrad newsletter, please get in touch!