Launchgrad News, Events & Opps w/c 25th January 2021
January 25, 2021
News
Congratulations to BA Fine Art Graduate, Matias Serra Delmar, who has recently exhibited work at a highly reviewed exhibition in Coventry. Thirteen Ways of Looking was curated by Dr Sylvia Theuri through a New Art West Midlands and ICF Curatorial Residency in partnership with and hosted by The Herbert Art Gallery & Museum in association with Coventry Biannual.
Matias' work references the raw materials found encircling construction sites in fast growing cities, such as the precarious constructions found in Buenos Aires, where he was born and raised.
You can view the entire exhibition online here
 
Please take the time to complete our Launchgrad 2021 survey which will help us tailor the content of these newsletters going forward into this year. We are grateful for all feedback and the survey will close on 1 February.
Click here to visit the page. 
Graduate Associate Membership and Residencies
All Graduate Associate Memberships are currently frozen, due to the current pandemic. Our pilot Graduate-in-Residence scheme is also frozen.
HCA promised to review this situation in January 2021. But as you'll be aware, the situation in the UK regarding Coronavirus continues to be volatile and we have therefore currently suspended standard on-campus teaching for seven weeks as part of the current national lockdown situation. Given this situation, we will continue to freeze all Graduate Associate Memberships and will continue to deliver all Enterprise sessions online.
Details of Enterprise sessions and other online opportunities to connect with HCA will be communicated through regular Launchgrad newsletters and on our blog. We will review the situation again in June and will let you know of any changes through our newsletter and blog.
Events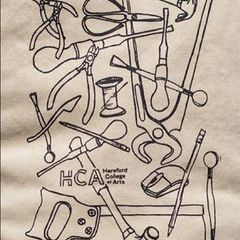 Wednesday 3 February, 11.30am – 12.10pm
Free, online
The next zoom catch up for this group will be on next Wednesday at 11.30. All students and graduates very welcome – just click on the link at the time. Hope to see some of you there and to hear about what you are making at the moment!
Meeting ID: 729 3567 8201
Passcode: fw6A6u
Sunday 31 January, 4pm
Free, online
This workshop brings you back into your body so you can reconnect with the energy, joy, and the wisdom your body holds! Many participants say they feel moved, calm, relaxed, energised and focused by the end of the session. You might even find a creative solution to a problem you've been working on, during the workshop.
To join the next free Grounded Workshop on 31st January 2021 at 4pm , please sign up here.
Gillian is also running Mini Move out of your Headspace sessions during lockdown free of charge on a Mondays and Wednesday, if interested please join her closed FB group here for more details.
For more information about Gillian's services visit: www.move-into-balance.com
Independent Venue Week is a 7-day celebration of music venues around the country and a nod to the people that own, run and work in them, week in, week out.
Check out the website for online talks and videos such as BBC Introducing masterclass, interviews with artists like Primal Scream, Johnny Marr and Arlo Parks, and discussions with PRS panel.
Until Sunday 31 Jan
This brilliant online collection from Saatchi Art has some wonderfully topical images and graphics about the modern world. Enough of repetitive images about consumerism. Viva la vida!
Until Sunday 14 February
The Academicians' Gallery presents an online exhibition of rare prints and monotypes by current and past members of the Royal Scottish Academy including works by Dame Elizabeth Blackadder RSA, Alfons Bytautas RSA, Joyce W. Cairns PRSA, Kate Downie RSA, John Houston RSA, Henry Kondracki RSA, Elspeth Lamb RSA, John Mackechnie RSA, Sir Robin Philipson PPRSA, Barbara Rae RSA, Anne Redpath RSA, Philip Reeves RSA and Arthur Watson PPRSA.
Opportunities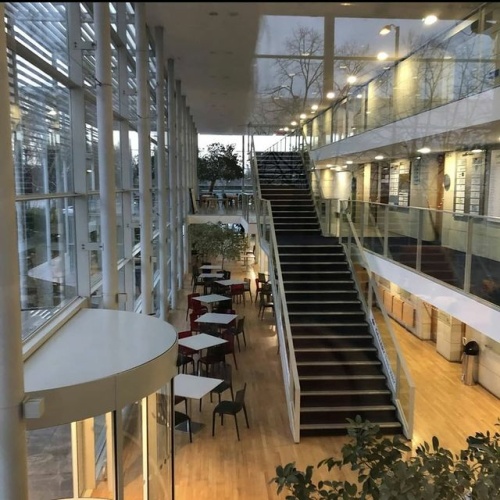 Deadline: Friday 12 February
The Courtyard are looking for a dynamic artist to help them pay tribute to all of the donors who helped them to #TransformTheYard!
They are looking for a contemporary art installation that incorporates names and logos in a creative way.
International Women's Day Project
HCA graduates Helen Loy and Amanda Attfield are working on an exciting new short term project for IWD21 involving women artists' perspective on lockdown and creativity.
If you are interested in taking part, please get in contact with Helen on Instagram ASAP
Creative Commission with Royal Docks
Deadline: Wednesday 10 February
Royal Docks Team are inviting Expressions of Interest for an ambitious, live performance commission for family audiences in the Royal Docks in Autumn 2021.
This opportunity is open to arts organisations/artists/partnerships with a strong track record of delivering ambitious live performance-based projects that include participation. Projects can be developed in partnership, the lead organisation must be based in the U.K. Projects can involve any artform, or across artforms, so long as the event is performed live, to a live, family audience.
Up to 3 EOIs will be shortlisted to take part in paid R&D (£5,000 per organisation / partnership) during February / March to work up full-scale proposals. The budget for the final commission is up to £200,000.
ArtWorks Together International Learning Disability And Autism Arts Competition
Deadline: Friday 12 February
ArtWorks would like to invite artists with learning disabilities to apply to our first yearly arts competition and exhibition, ArtWorks Together. Taking place annually between March and May and will showcase and celebrate the work of artists with learning disabilities across the globe.
Cash prizes, art supplies and exhibition opportunities are to be won.
Deadline: Thursday 25 February
We're seeking Irish / Ireland based artists to take part in an exciting new print collaboration with this year's St Patrick's Festival. It'll be a showcase of the best in contemporary Irish art, and we'll be doing it in RISO!
To take part:
-Design a three-colour A3 risograph print on the theme of Awakening. Submit your image to studio@damnfineprint.com before Thursday, February 25th. Get the full details at DamnFinePrint.com. Link in the bio! Please note this is an Irish art initiative, open to all artists living in Ireland or Irish artists over seas.
Deadline: Sunday 14 February

We are looking for videos which are at the intersection of bad art, bad painting and bad cinema. We propose to study extreme forms of video art and single out certain video art works as bad videos or "B-videos".
Find out more and submit your work here
Jobs & Funding
Thanks to support from The Garfield Weston Foundation, The Dulverton Trust and the Sussex Heritage Trust, the Heritage Crafts Association is again inviting craft practitioners and organisations in the UK to apply for small grants to fund projects that support and promote endangered crafts (the craft must be listed as endangered or critically endangered on the current Red List of Endangered Crafts). Deadline: Friday 26 February
***
Birmingham
Aerospace Bristol
Birmingham
35 hours a month, generally 8 hours a week with flexibility, working mainly from home with meetings via Zoom and available for occasional meetings in London in line with Covid restrictions.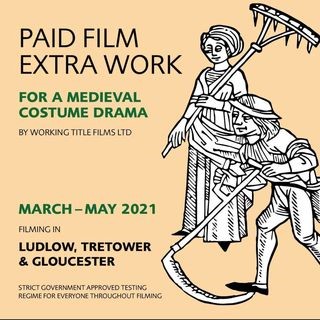 For more information and to apply, email team@castingcollective.co.uk
You are welcome to get in touch with one of us (Sarah-Jane Crowson and Lily Morris) using our email address – hcalaunchgrad@hca.ac.uk And if you don't already, follow us on Instagram for posts about grad life and more opportunities for creatives!
 If you are involved with a project, or would like to mention something for next week's Launchgrad newsletter, please get in touch!