Launchgrad News, Events & Opps w/c 18th January
January 18, 2021
News
 
Please take the time to complete our Launchgrad 2021 survey which will help us tailor the content of these newsletters going forward into this year. We are grateful for all feedback and the survey will close on 1 February.
Click here to visit the page.
Graduate Associate Membership and Residencies
All Graduate Associate Memberships are currently frozen, due to the current pandemic. Our pilot Graduate-in-Residence scheme is also frozen.
HCA promised to review this situation in January 2021. But as you'll be aware, the situation in the UK regarding Coronavirus continues to be volatile and we have therefore currently suspended standard on-campus teaching for seven weeks as part of the current national lockdown situation. Given this situation, we will continue to freeze all Graduate Associate Memberships and will continue to deliver all Enterprise sessions online.
Details of Enterprise sessions and other online opportunities to connect with HCA will be communicated through regular Launchgrad newsletters and on our blog. We will review the situation again in June and will let you know of any changes through our newsletter and blog.
Whether you're just starting out, or diversifying an established business, these resources can help your business development requirements. We've grouped these into key areas;
Marketing – the ways in which you best communicate your brand
Finance – the fundamentals of cash-flow forecasting to legal responsibilities
Logistics – the practical behind-the-scenes aspects to fulfil your business commitments.
Events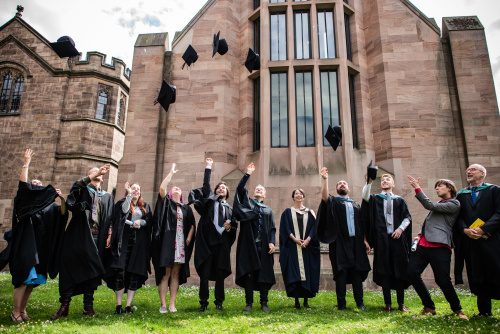 Informal Q&A: Route to doctoral study
Tuesday 26th January 12.30-1.15.
James Smith & Sarah-Jane Crowson have organised a drop-in Q&A for students on The discussion will consider the various modes and models of postgraduate study, some routes 'in' to doctoral study, and some typical types of doctorates in the arts and social sciences. We'll also take a brief look at the funding landscape.
If you would like to join, please email s.crowson@hca.ac.uk to receive the Teams link
Wednesday 10 February, 6pm
£25
With the skills of block printing makers, designers and experts, join us for an evening online to marvel at the vivid textiles created by the art of block printing.
Find out more and buy your ticket here
Opportunities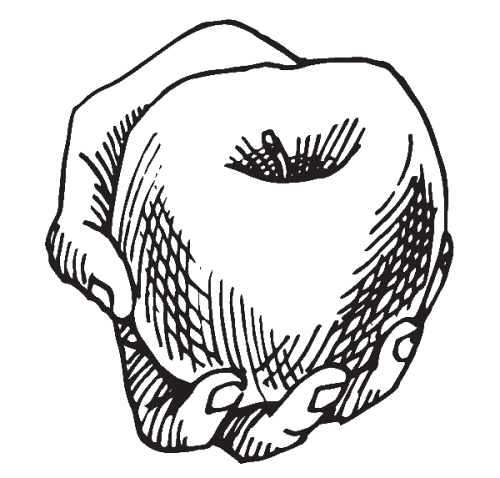 Apples & People is an online exhibition programme about the apple which will be launched later in January. A series of more than forty apple stories from around the world will be added to the website over the next eighteen months.
The stories are featured on the first ever apple world map painted for us by illustrator Helen Cann, which is shown here: www.applesandpeople.org.uk . Together, they provide a global and historical context to England's orchards.
Each story will be enriched by imagery and other media to help tell that story, including works from art collections worldwide.
Apples & People is a partnership between the Brightspace Foundation, the Cider Museum, and the National Trust in Herefordshire, and is being helped by some of the world's leading apple historians, scientists, and growers.
We are delighted to have funding to provide several small commissions to local professional artists across all media to help illustrate some of the apple stories. We are particularly keen to hear from you if your work has suffered due to the pandemic, whatever your art form – spoken word, poetry, film, painting, photography, illustration, sculpture, drama, dance, music, lighting and sound engineering or knitting…
If you are interested in being commissioned to help with Apples & People, please email david@applesandpeople.org.uk  with an example of your art and why a commission would make a difference for you.
Deadline: Friday 29 January
Portrait Artist of the Year offers you the chance to win a £10,000 commission for a major British institution and £500 of art materials from Cass Art. Filming of Portrait Artist of the Year is planned to take place at Battersea Arts Centre in March 2021.
Deadline: Wednesday 17 March
The RBSA Photography Prize exhibition invites artists creating work in the photographic medium to enter. We welcome entries from professional and emerging artists based in the UK and internationally. There are 4 prizes to be won including £1,000 1st Prize, £500 2nd Prize, £250 3rd Prize and a solo exhibition at the RBSA Gallery.
The Photography Prize exhibition will be on display both in the RBSA Gallery and online to ensure access to those who want to enjoy the exhibition from home.
Deadline: Sunday 31 January
Are you a Midlands-based artist or creative practitioner working through new concepts, planning a future artistic project or wanting to road test a new idea? We'd love to talk to you!
Grand Union is offering ten paid virtual 'One-to-Ones' over Zoom in February. We would love to hear about your creative practice and motivations. These hour-long relaxed and informal sessions will offer us an opportunity to meet folks working in the Midlands and give friendly support, creating a space to test ideas and problem solve. We will accept applications from all creative disciplines.
If selected, each artist will be paired with a Grand Union team member and receive £50. Five of these sessions are exclusively for Black artists*
Deadline: Sunday 31 January
We are looking for artisans to take part in the Selvedge World Fair 2021, taking place over the course of 5 days 31 August – 4 September 2021. Applications are open now and we want to hear from you if you are a maker of handmade textiles. The event will represent textile traditions from at least fifty countries and will offer opportunities for visitor engagement. As with this year's event, the 2021 World Fair will be held online and will include virtual workshops, talks and panel discussions.
Deadline: Sunday 14 February
The Methodist Church at Coventry Central Hall would like to house a number of Artists in Residence to deliver exciting programmes during the City of Culture year (May 2021-April 2022). We could be looking for a Digital Media Artist, someone who specialises in Art for the community and families, a musician, amateur dramatics, or something completely different! Towards the end of each residency, which we expect to last 3-4 months, each artist will hold at least one large celebration event. Our theme for City of Culture will be FAITH, HOPE & LOVE.
Deadline: Sunday 31 January
Turner Contemporary will be ten years old in 2021. During the pandemic the arts and creativity have played a vital, and perhaps more visible, role in many of our lives. Back in 2010, we hosted an Open exhibition in a temporary space on Margate High Street that celebrated the creativity of the artistic community across Kent. To mark our 10th anniversary year, we want to hear from practicing artists living and working in Kent & Medway or those working nationally and internationally who studied in Kent & Medway.
Deadline: Monday 1 February
We are inviting submissions from either individuals or collectives of artists or makers to propose a touring exhibition of contemporary art or craft addressing the theme of mending community. Mending Community explores how visual arts and/or craft can help repair communities. We are looking for works that might provoke, or inspire, our communities to take action, and where possible, to showcase innovative use of sustainable or recycled materials.
Jobs & Funding
The fund supports creative practitioners thinking of taking their practice to the next stage to research, have time to create new work, travel, training, develop ideas, network or find mentoring. Grant range: £2,000 – £10,000
As part of a shared commitment to supporting artists across the UK, a-n, Liverpool Biennial 2021 and Open Culture are joining forces to offer five support and research bursaries of £1,500 each for artists between March – June 2021, within the 11th edition of Liverpool Biennial.
In 2021 we will hold one annual Grants round, considering proposals from organisations to improve and promote the city of Birmingham through projects involving arts, heritage and public open spaces (or combinations of those fields of activity).
* * *
Warts and All Theatre, Wellingborough
Forest Of Dean Sculpture Trust
Bedford Creative Arts
Ilfracombe Museum
You are welcome to get in touch with one of us (Sarah-Jane Crowson and Lily Morris) using our email address – hcalaunchgrad@hca.ac.uk And if you don't already, follow us on Instagram for posts about grad life and more opportunities for creatives!
If you are involved with a project, or would like to mention something for next week's Launchgrad newsletter, please get in touch!