Launchgrad news, events and opps w/c 8/3/21
March 9, 2021
News
Graduating this year?
Make sure you sign up to our weekly newsletter before you leave! We share a range of external opportunities, as well as invitations to recent graduates from our BA or MA courses to attend online college events. Please sign up on our website to stay in touch!
Graduate Outcomes Survey
If you graduated from a CAA MA course in 2018-19 please keep your eyes open for an email or message from the Graduate Outcomes team in your inbox. This survey offers HCA valuable information that we use to develop our programmes and it helps us enormously if you complete it. Thank you in advance for your completion, and if you have any queries please visit the Graduate Outcomes survey website or contact s.crowson@hca.ac.uk.
If you're looking to brush up your skills, or try something new, there are a few remaining places on the Summer Short Course programme, starting in April. Choose from a variety of evening classes on their website.
Graduate Associate Membership and Residencies
All Graduate Associate Memberships are currently frozen, due to the current pandemic. Our pilot Graduate-in-Residence scheme is also frozen.
Details of Enterprise sessions and other online opportunities to connect with HCA will be communicated through regular Launchgrad newsletters and on our blog. We will review the situation again in June and will let you know of any changes through our newsletter and blog.
If you are interested in signing up to become an Associate Member, email l.morris@hca.ac.uk
Events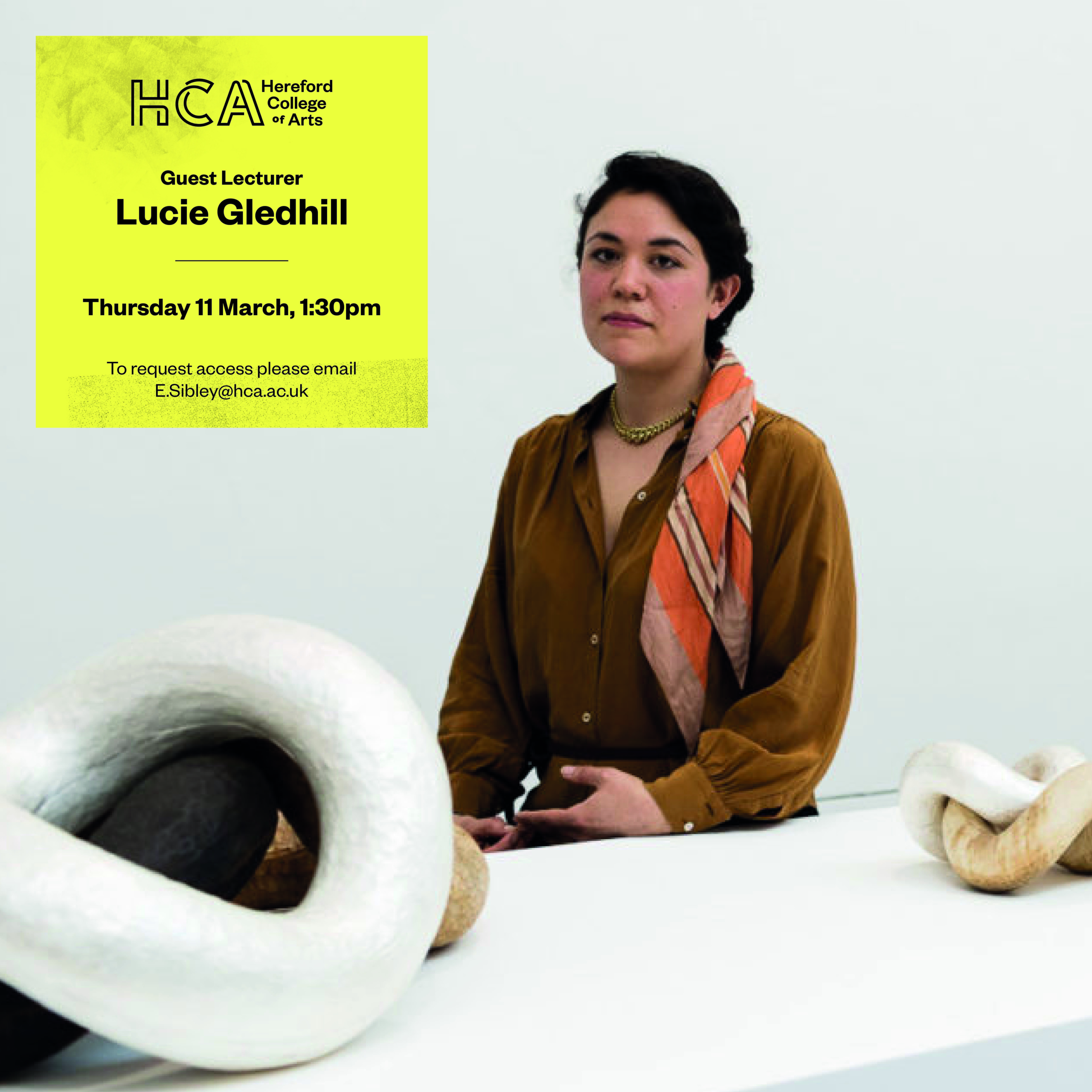 Lucie Gledhill Guest Lecture
Thursday 11th March at 1.30
Please contact E.Sibley@hca.ac.uk for access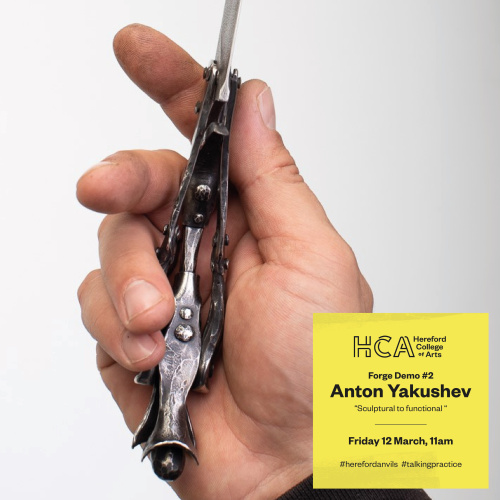 Anton Yakushev Guest Lecture
'Sculptural to functional'
Friday 12th March 11am
Please contact D.Done@hca.ac.uk for access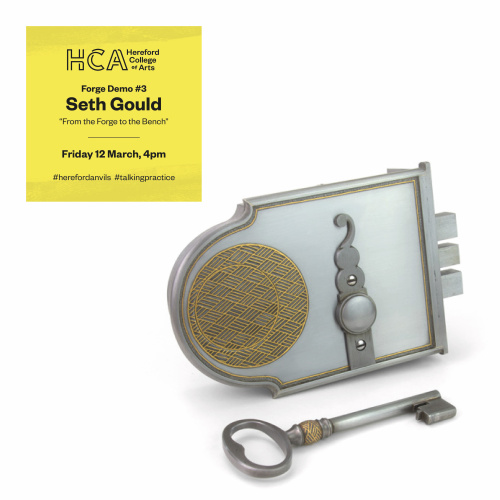 Seth Gould Guest Lecture
'From the Forge to the Bench'
Friday 12th March 4pm
Please contact D.Done@hca.ac.uk for access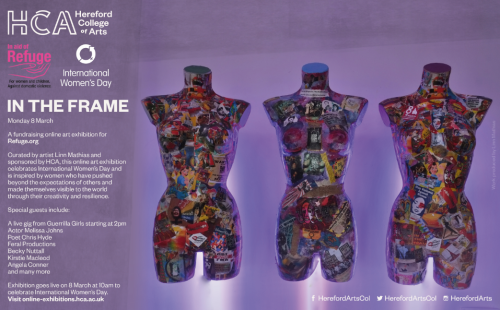 Monday 8 March
The exhibition is curated by HCA BA (Hons) Fine Art graduate Linn Mathias and sponsored by HCA.  This online art exhibition celebrates International Women's Day and is inspired by women who have pushed beyond the expectations of others and made themselves visible to the world through their creativity and resilience.
Exhibition goes live on 8 March at 10am to celebrate International Women's Day.
Click here to visit the exhibition
Enterprise Thursday Podcasts
Because it was tricky for people to make Enterprise Thursday sessions, we are working on a series of podcasts as a replacement. This should offer everyone the opportunity to benefit from advice from our fabulous careers advisor Gail Kilminister. Watch this space for further details as we start to release these this Spring/Summer.
Opportunities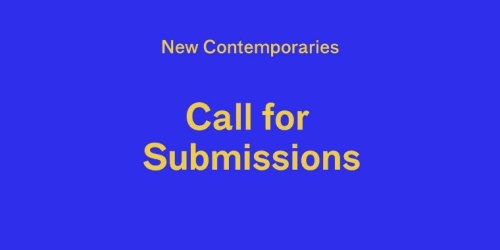 Deadline: Monday 1 March
We welcome submissions from emerging and early career artists who are final year students, recent graduates and postgraduate students from UK art schools and alternative learning programmes. To apply, up to 5 artworks should be submitted through our submission website.
Being selected for the 2021 programme includes:
Exhibiting as part of Bloomberg New Contemporaries 2021 at both Firstsite, Colchester & South London Gallery with an artist's fee and reasonable travel and accommodation costs covered for the private view of both exhibitions;
Participating in New Contemporaries Bridget Riley Artists' Professional Development Programme, which includes 1to1 mentoring delivered in partnership with Artquest; Peer Networking Sessions; Symposia and other educational opportunities;
Contributing to our Digital Programme of blogs, vlogs, workshops, events and the opportunity to present work on our online spaces;
Being eligible, as alumni, for Studio Bursaries, Residencies, Scholarships and other opportunities;
Being part of a network of other participating artists and previous alumni that spans over 70 years.
Click here to find out more and apply
Call for artists! Issue 4: LUSH, Seiren Quarterly
Seiren Quarterly is an experimental online publication existing at seiren.org. We are calling for artists working in any media to submit to our fourth issue, coming out in spring 2021.
Issue 4 is based around the theme of LUSH. What do you want? What are your desires? Send us work that seduces us, that tickles our temptations.
We recommend you have a look at our previous issue(s) to get a feel for what we like. That said, we love to be surprised, basically just blow us away.
We have extended our Open Call deadline until further notice. Follow us on social media for updates! Get your work sent ASAP. Email us with your work to seiren.quarterly@gmail.com
Click here to visit the publication
We are searching for the finest makers, craft galleries and craft organisations to join our Find a Maker Directory and Business School.
We have spent 18 years creating some of the most beautiful craft festivals in Europe. Along the way, we have gathered a loyal and knowledgeable audience of followers that love and appreciate handmade. We want to connect our audience with a curated collection of finest makers, regardless of where they are based.
We also know how challenging it can be to run a creative business. Our Business School is an extension of our popular course, Preparing to Sell. We will run monthly tutorials via Zoom on a variety of subjects to support your business. Tutorials will be delivered by a range of experts on marketing, approaching the press, social media, how to broadcast live, photography, taxation, fundraising, intellectual property, exporting, wholesaling and anything else that you might need.
Soon, we will be launching the Find a Maker website and opening applications and all those who have registered their interest will be send further details of how to apply.
Click here to register your interest
Open call for Exhibition at Hereford Museum
Hereford Museum are looking for creative works of art inspired by the upcoming Grayson Perry exhibition!
The Grayson Perry exhibition  'The Vanity of Small Differences' is coming to Hereford Museum & Gallery in October (Oct 9-Dec 18).The exhibition of six large scale tapestries by the Turner-Prize winning artist, explore the British fascination with taste and class.
This is your opportunity to take inspiration from Grayson Perry's exhibition and create your own work of art – a tapestry, textile or collage in any media, with a narrative – although not on the same scale!
We would like to display your works of art in the Museum at the same time as 'The Vanity of Small Differences' exhibition, from Oct 9th to December 18th 2021.
Contact Julia for more information –  jradburn2@herefordshire.gov.uk
Deadline: Friday 30 April
It is no secret that great art comes from great art. That is why we want to create a new opportunity as part of that process. By encouraging visual artists at any stage in their careers, we hope that music will be a part of their futures. We have chosen 10 of the greatest pieces of music from our catalogue – from Mark Ronson to Stravinsky, Krept & Konan to Pink Floyd to act as inspiration for visual artists to create their own works. Whether a painting, sculpture, installation, video or piece of photography – whoever you are and whatever the music moves you to make, we would love to see it.
Here's how you do it…Step 1 – Choose the song that inspires you the most…Step 2 – The rules…Step 3 – Submit your proposal before April 30th 2021…Step 4 – We'll be in touch!
The finalists will be chosen at the end of May 2021 and granted a £1,000 bursary to create their artwork.Those final works will be exhibited at a London gallery in September 2021. On opening night, the winner will be announced and awarded the £10,000 prize.
Click here to find out more and apply
Jobs & Funding
Don't forget to check out the Arts Council's job finder page, where you can look for jobs by salary, discipline and region.
Prospects is the national service for Graduate careers. Their quiz will match your personality and profile to jobs or careers which might suit your skillset. You can also find information about post-graduate courses.
Don't forget about the importance of transferable skills in the workplace. This short 2 minute read from NESTA offers insight into how important these are in today's labour market.
This useful website offers you an opportunity to explore what's out there by organising your search through your transferable skillset. Worth looking at if you want to broaden your horizons and find out where your creative talents might be applied in a range of spaces.
* * *
Billed as 'coming soon' on their website means that we're expecting a new round of this funding opportunity soon. In the meantime, check out the details on their website to find out more about this grant aimed at supporting individual makers and creatives to develop their practice.
Don't forget to check out NAWM website for a whole host of local opportunities, including current funding streams for creatives.
This library is a resource of successful funding applications that you can learn from. You may found writing them really confusing until  spending some time reading a few and then you can finally get a handle on the language used and the way budgets are put together. Take a look, see if anything is relevant to what you're hoping to do, or learn from other applications' writing and shape. Look at what is being applied to and where, and check out the funders these are addressed to see to if they are appropriate for your project. The library will grow and we'll try to furnish this page with even more information so that everyone can hopefully secure themselves some £££. Click here to view the library
You are welcome to get in touch with one of us (Sarah-Jane Crowson and Lily Morris) using our email address – hcalaunchgrad@hca.ac.uk And if you don't already, follow us on Instagram for posts about grad life and more opportunities for creatives!
If you are involved with a project, or would like to mention something for next week's Launchgrad newsletter, please get in touch!