Merry Christmas from Launchgrad!
December 22, 2020
News
Merry Christmas & Happy New Year from Launchgrad –
We hope you enjoy your holidays!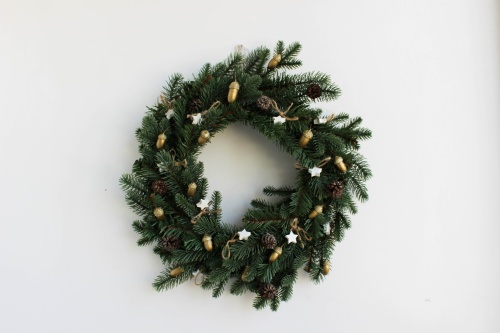 Congratulations to Joanne Humphreys, a MA Fine Art student who has just completed her course, for her achievement in being featured in the latest journal of the Guild of Taxidermists.
Joanne discusses her Fine Art practice, including how her use of media is influenced by her subject, and her history of working with animals and plants. She also takes us on a journey through her more recent MA work here at HCA, including how her practice has explored meaning and materiality. The article explores how Joanne has worked with x-ray imaging of taxidermy and how this led her to create a multi-media response around ideas of 'what lies beneath', including her film 'Lockdown museum'.
You can view Joanne's latest work at www.joannehumphreysartist.com and more about her work with The Journal of the Guild of Taxidermists here
Congratulations to Ciara Lewis, who has also just completed her MA Fine Art, and will be exhibiting work in the Living Wales Exhibition and Training Centre at Centre of Alternative Technology in Machynlleth next year. 
Living Wales (wales.livingearth.online) is a Ser Cymru/Welsh Government initiative that is capturing the state and dynamics of Wales using the archives of Earth observation data acquired over Wales in multiple modes (optical, radar and lidar).
Ciara has used this data to inspire and inform her artwork and has been invited by Professor Richard Lucas (Aberystwyth University) to be artist for the Living Wales project and to display her work alongside the multiple displays at CAT.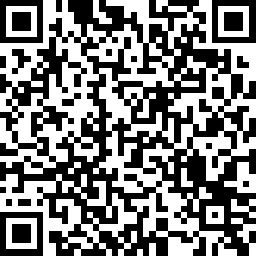 Artist's & Maker's Quarter – Hereford Community Land Trust Housing and Workspace Survey
A group of local organisations are working together to try to launch an artists' and makers' quarter in the Aubrey St and Berrington St area of Hereford. An initial bid has been submitted to the Hereford Towns Fund, and, with others, has been submitted by Hereford Community Land Trust, who have the experience to deliver this project. Please can anyone who might in the future or currently be interested in obtaining a workshop within a creative quarter, with or without accommodation, complete this questionnaire – Hereford Community Land Trust Housing and Workspace Survey –Your information will strengthen this bid and ensure it is relevant for those artists and makers wishing to make Hereford their affordable working base and home. Many thanks for your help in completing this questionnaire.
Please contact andyjohnson@phonecoop.coop if you would like to find out more about the project. The closing date for completion of the questionnaire is Dec 31st.
Graduate Outcomes Survey
If you graduated from a Fine Art MA course in 2018-19 please keep your eyes open for an email or message from the Graduate Outcomes team in your inbox. This survey offers HCA valuable information that we use to develop our programmes and it helps us enormously if you complete it. Thank you in advance for your completion, and if you have any queries please visit the Graduate Outcomes survey website or contact s.crowson@hca.ac.uk.
Graduate Associate Membership and Residencies
We have had to freeze access for Graduate Associate Membership so that we comply with COVID safety guidelines around physical access to buildings. For the same reason we have also had to freeze the Graduates in Residence scheme, but will soon be circulating a short  'expression of interest' form to this years grads so we have a record of those who may be interested in the scheme in future.
Please email Lily Morris if you are interested in applying for Associate Graduate Membership.
Events
Until 4 January, 2021 at 3:00pm
Crafting the Cathedral is an exhibition bringing together contemporary craft artefacts, created and designed as a personal response to Hereford Cathedral by students from HCA's BA (Hons) Contemporary Design Crafts and BA (Hons) Jewellery Design courses. The exhibition showcases students work created in response to the objects and furnishings of the cathedral. After receiving a guided tour, which focused on the art and history of the building, students set to work on designs in their chosen discipline.
A podcast and presentation from last Thursday's Enterprise session are now available on Studentnet. These cover a short introduction to what you'll need to deliver an online session as part of a portfolio career post-graduation.
Every Thursday, 9.30am – 4.30pm
Take a look at the online HCA Arts Market, open every Thursday from 9.30am – 4.30pm. The Facebook page highlights work from HCA students, from jewellery to weaving, all available to purchase!
An exhibition and online selling show featuring over 40 craft and design graduates, Future Edit provides an introduction to some of the next generation of makers who were selected for their creative flair, thoughtful design and skilled execution.
Future Edit: 2020 graduate showcase will take place at the Crafts Council Gallery from 20 January – 20 February 2021 with work from HCA graduate Millicent Sutton.
Opportunities

Drawing awareness to global climate change by supporting artists who use their talents to depict climate change, environmental protests, and our changing landscape.
Creativity works have been running bi-weekly Artists Network Groups since the start of lock down and we are now opening the group for new members. The group is made up of a mix of artists who meet bi-weekly to support, inspire and promote each other's wellbeing and practice.
If you are interested in finding out more and being part of this supportive group – email them at info@creativityworks.org.uk and put Artists Network Group in the header.
Supporting our community of senior creatives—those over 50 who have had years to hone their craft and want to share their experiences and perspectives through creative means.
Jobs & Funding
The Create Fund is an initiative that provides financial and professional support for artists focusing on diversity, inclusion, social justice, and environmental awareness through the content they create. One winner for each grant will be featured on their site and awarded $2,500.
***
Wychavon District Council, Worcestershire
Barbican Theatre, Plymouth
Chaos Magic, Nottingham
Creativity Works, Somerset
You are welcome to get in touch with one of us (Sarah-Jane Crowson and Lily Morris) using our email address – hcalaunchgrad@hca.ac.uk And if you don't already, follow us on Instagram for posts about grad life and more opportunities for creatives!
If you are involved with a project, or would like to mention something for next week's Launchgrad newsletter, please get in touch!