Launchgrad News, Events & Opps w/c 7th December 2020
December 7, 2020
News
Graduate Outcomes Survey
If you graduated from a Fine Art MA course in 2018-19 please keep your eyes open for an email or message from the Graduate Outcomes team in your inbox. This survey offers HCA valuable information that we use to develop our programmes and it helps us enormously if you complete it. Thank you in advance for your completion, and if you have any queries please visit the Graduate Outcomes survey website or contact s.crowson@hca.ac.uk.
HCA Library Click & Collect for Graduate Associate Members
HCA library is pleased to be able to offer Graduate Associate Members a 'Click and Collect' library service, up until Christmas 2020.​You will be able to reserve up to five books from the library, which you can then collect from Reception at College Road Campus. You can search the library catalogue and reserve books online here:
http://hlcollege.cirqahosting.com/ or you can just email us your requests on library@hca.ac.uk.
​​To log onto the library catalogue –  your Reader Code is the number under the barcode on your student ID card and your PIN number is the last four digits of that number.
We will then let you know when they are ready for collection. Please email us on library@hca.ac.uk with any questions.
Graduate Associate Membership and Residencies
We have had to freeze access for Graduate Associate Membership so that we comply with COVID safety guidelines around physical access to buildings. For the same reason we have also had to freeze the Graduates in Residence scheme, but will soon be circulating a short  'expression of interest' form to this years grads so we have a record of those who may be interested in the scheme in future.
Please email Lily Morris if you are interested in applying for Associate Graduate Membership.
Events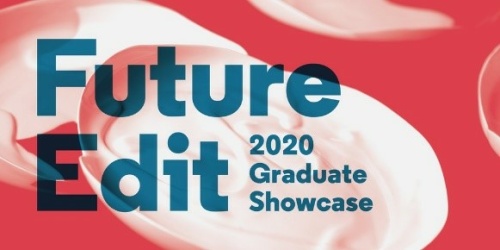 Enterprise Thursday
Thursday 10th December 12.30-1.15
This Enterprise Thursday session is aimed at those students and graduates who are keen to expand their portfolio careers by teaching online. The session will provide a quick overview of the types of skills and resources you'll need to deliver an online workshop, introduce you to key ideas such as synchronous and asynchronous teaching and learning and invite you to write a session plan to share post-session.
Contact s.crowson@hca.ac.uk for an email invite and TEAMS link.
Every Thursday, 9.30am – 4.30pm
Take a look at the online HCA Arts Market, open every Thursday from 9.30am – 4.30pm. The Facebook page highlights work from HCA students, from jewellery to weaving, all available to purchase!
An exhibition and online selling show featuring over 40 craft and design graduates, Future Edit provides an introduction to some of the next generation of makers who were selected for their creative flair, thoughtful design and skilled execution.
Future Edit: 2020 graduate showcase will take place at the Crafts Council Gallery from 20 January – 20 February 2021 with work from HCA graduate Millicent Sutton.
Friday 11 from 4.30pm – Saturday 12 December from 2pm
This 2-day digital arts festival, hosted by 2Faced Dance – the creators of 2019's much talked about immersive dance and dining event The Box of Delights – is designed to bring together artists of the future for inspirational workshops, discussions, short films, visual art and performance.
Keep eyes on the official website for more infomation as it's released.
Opportunities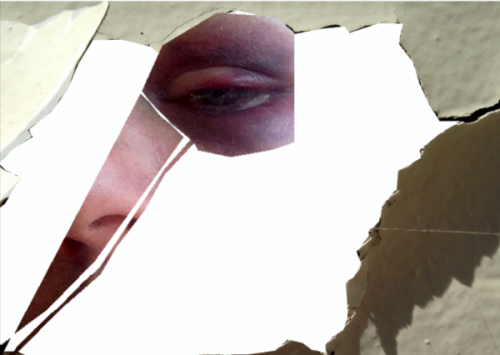 Creativity works have been running bi-weekly Artists Network Groups since the start of lock down and we are now opening the group for new members. The group is made up of a mix of artists who meet bi-weekly to support, inspire and promote each other's wellbeing and practice.
If you are interested in finding out more and being part of this supportive group – email them at info@creativityworks.org.uk and put Artists Network Group in the header.
Deadline: Thursday 10 December
An open call for a poster design competition against domestic abuse. Winner will receive £100 and posters will be part of Socially Engaged Art Salon exhibition at the BMECP Centre Brighton and Brighton & Hove City Libraries. The posters will be part of a larger online and on-site exhibition. For this exhibition we are looking now also for male identifying artists that have experienced abuse to submit work that tackles the issues faced by people in these situations. The work can be in any medium and in particularly we seek narrative or documentary illustration work, photography / video / film. Two chosen artists will receive £50 honorarium and a page with their info on the exhibition website.
Deadline: Wednesday 16 December
Art Gene is seeking a Digital Artist with an interest in curation to produce a series of online exhibitions or events, including a digital exhibition of your own work, as part of Art Gene's Extreme Views programme. Digital U is Art Gene's online exhibition space, sat within Art Genes website, offering an opportunity for artists working in digital media, including film, animation, performance, and sound. It's a platform where selected artists take control to exhibit their work, either presenting single artworks or a series or works. The exhibition series will extend Art Gene's current Extreme Views programme, to include works exploring low carbon, sustainability, food, futures, biodiversity and environmental themes. The Digital Artist/Curator will produce 1 exhibition of their own work, and a further 5 by artists selected by both invitation and open call. All exhibitions will remain on Art Gene's website as a legacy of the project and continued platform for the selected artists.
Deadline: Thursday 31 December
Gallery +359 is located in the building of a preserved water tower in Sofia, BulgariaThe tower's tank, now hosting various video and audio projects, has a volume of 100 cubic meters. The residency provides a working stay in Sofia from two weeks to a month, at the invitation of the gallery, for foreign visual artist to create a site-specific project for the Water tower space.The stay will be split in two parts, the specifics of which depend on the artistic practice of the resident – a research period and a production period. Within the Resident Program, the artist will make a presentation of his or hers work to the public and will draw up an exhibition plan. Gallery +359 will provide a studio; will cover the travel expenses as well as production costs for the exhibition, as the budget will vary depending on the project. The artist will donate a work for the contemporary art collection of Gallery +359.
Deadline: Sunday 20 December
We are pleased to announce an Open Call for two UK-based artists, as part of the Arts and Humanities Research Council project, Tinnitus, Auditory Knowledge and the Arts. The research project is co-ordinated by Dr. Marie Thompson (Open University) and Dr. Patrick Farmer (Oxford Brookes University), and supported by the British Tinnitus Association. As part of the project, we will be hosting an exhibition in October 2021, in partnership with OVADA, Oxford.The aim of Tinnitus, Auditory Knowledge and the Arts is to interrogate the relationship between tinnitus and the creative arts. The project proposes that the arts may serve a key role in developing alternative methods, frameworks and terminologies that can help to create new mediating encounters with the diverse ways in which tinnitus is experienced by listeners.
Deadline: Thursday 31 December
Nami Concours aims to encourage artists' creativity and contribute to the advancement of the quality of picture book illustrations. Apply with 5 illustrations for a chance to win up to USD $10,000.
Deadline: Sunday 3 January 2021
This is Gender, the global photography competition hosted by Global Health 50/50, is back. Now in our second year, we invite photographers to share their vision of what gender looks like and to submit photographs that explore the diverse ways in which gender norms – rigid and fluid, traditional and progressive – are lived and subverted by men, women and non-binary people.
Find out more and submit your work here
Deadline: Tuesday 19 January 2021
​​The Ashurst Emerging Artist Prize 2021 will be awarded to artists that show significant potential, interesting ideas, a relevant message and skillful execution. We understand that talented artists exist in many forms, so endeavour to appeal to emerging artists of all ages and career paths, whether student, graduate, full-time or part-time, and from any country.
Jobs & Funding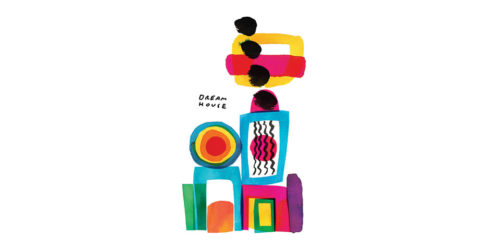 'a space' arts is pleased to present a talk on Applying for Arts Council England Funding on Tuesday 8th December 6pm-9pm (online). Join us as Ceri Johnson, relationship manager at Arts Council England, gives an introduction to applying for National Lottery Project Grants and Developing Your Creative Practice Grants. ACE are particularly interested in hearing from people who have not applied for funding before.
Erbe, West Midlands
Stoke on Trent
Creativity Works, Somerset
Noods Radio, Bristol
The Watershed, Bristol
You are welcome to get in touch with one of us (Sarah-Jane Crowson and Lily Morris) using our email address – hcalaunchgrad@hca.ac.uk And if you don't already, follow us on Instagram for posts about grad life and more opportunities for creatives!
If you are involved with a project, or would like to mention something for next week's Launchgrad newsletter, please get in touch!