Launchgrad News, Events & Opps w/c 19th October 2020
October 19, 2020
News
Graduate Outcomes Survey
If you graduated from a BA course at HCA in the Summer of 2019 you may have already been sent a link to a national survey capturing the activities and perspectives of graduates, known as Graduate Outcomes.
We'd like to thank those who have already filled out their surveys – thank-you SO much – this really helps us. And if you haven't already been sent a survey please keep an eye out for a link or text from the Graduate Outcomes team.
We will use your survey responses to help us develop our courses here at HCA. Find out more about the Graduate Outcomes survey on their website, on our blog or by contacting us.
Graduate Associate Membership and Residencies
We have had to freeze applications for Graduate Associate Membership so that we comply with COVID safety guidelines around physical access to buildings and our current graduate associate memberships remain frozen, with members asked to not access physical facilities in college.
For the same reason we have  also had to freeze the Graduates in Residence scheme, but will soon be circulating a short  'expression of interest' form to this year's grads so we have a record of those who may be interested in the scheme in future.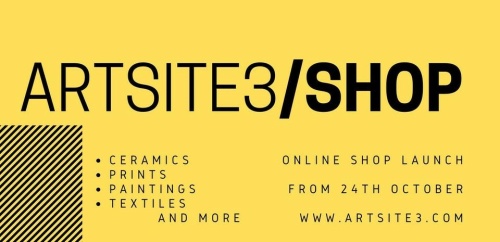 Artsite3 launches online shop
Local artist studios Artsite3 is opening an online shop from Saturday 24th October! They will be stocking a wide variety of works from studio artists past and present. Follow on Instagram or Facebook for updates and check out their website here
New Short 2020/21 programme
We've got a new programme of shortcourses live on the website! Lexi Strauss is starting the term with her Online Evening Drawing course, which is still available to book until the end of the week. You can also reserve your place on one of the Christmas workshops.
Events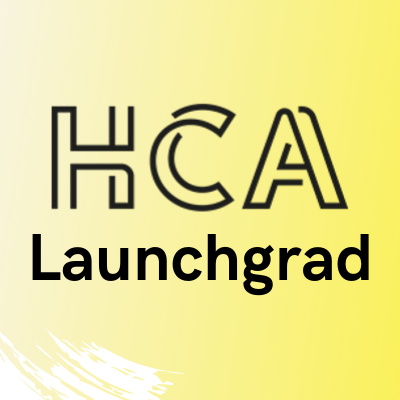 Tomorrow is Enterprise Thursday!
Email s.crowson@hca.ac.uk if you'd like to attend an informal session between 12.30 and 1.15 during which we will carry out a brief skills audit and map our potential futures. The session is online but you will need a pencil/pen and paper handy to get the most out of the workshop. For those who can't attend, don't worry we'll be repeating this session later in the year.
Online 'Ground Yourself' workshop
Sunday 1 November, 4pm, Zoom
FREE
The workshop includes a grounding movement meditation and time for reflection and sharing.
It runs for about an hour. Sign-up here to join the workshop
If you love movement meditations (if you don't know what these are come along to the free Ground yourself workshop to find out) and want them to be a regular part of your life then come and join:
Move out of your Headspace – 4 week group course (online)
Wednesday at 8:15pm GMT, Zoom
£30
The course will help you switch of your busy mind, connect with your body, allow it to move freely and listen to what it has to say, recharge your energy levels for the rest of the week. You will move, sense, create and discover by being guided through a new movement meditation each week. Join the 'Move out your headspace' here
If you have any questions at all, please get in touch with Gillian Hipp: gillian@move-into-balance.com or see her website www.move-into-balance.com
6 October 2020 — 3 January 2021
£20-22
For the first time in history, the Summer Exhibition will fall in winter. But at the RA, summer is a state of mind, not a time of year. This year's exhibition includes new works by Tracey Emin, Rebecca Horn, Anselm Kiefer, Julian Schnabel, Gillian Wearing and Ai Weiwei.
Opportunities
RBA Rome Scholarship 2021
Deadline: Monday 1 February 2021
This competition is open to artists who live, work or study in the UK and who are aged 35 years or under. The Scholarship is for the month of September 2021 with accommodation at Sala Uno and access to studio space within the gallery.
Deadline: Friday 30 October
We are looking for six guest-performance based artists for transeuropa, a European Festival for Perfoming Arts being rooted in Hildesheim, Germany, taking place May 25th – 30th 2021. This call is directed to people who are dealing artistically with the subject of collectivity and future.
Deadline: Sunday 8 November
Climate Art and Bridgepoint Rye, in collaboration with Sussex Wildlife Trust, are delighted to announce a call for applications from artists, creative practitioners, and environmental researchers to work on a site-responsive project during a three-month residency at Bridgepoint Creative Centre in Rye, East Sussex.Participants are invited to respond to the residency's theme of transience, outlined below. Each applicant should clearly indicate how, during the three months of the programme, they will engage with the local community and connect with the ecological landscape of Rye.
Breakout Film Festival is an international short film festival with an annual event held in Edinburgh, Scotland. Submissions are open each month, January to December, for our monthly short film contest. Notification of selection will be sent on the 20th of the following month.
Find out more and submit your work here
Deadline: Sunday 1 November
We have an exciting opportunity for an artist to take part in our Instagram Residency celebrating the handmade and repurposed, inspired by our site and its story.
We want to develop the discussion in our community around repurposing materials and crafting something new whilst exploring the ethics of textile production and environmental impact.
Jobs & Funding
Co-Creating Change Network, Midlands
Acte-Nation, remote
British Art Show 9, Black Country
Brigstow Institute, Bristol
Compton Verney, Warwickshire
Don't forget that the Arts Council National Lottery project grant funding stream is still open. Until April 2021, the fund will focus on the needs of smaller independent organisations and individual practitioners.
The fund is for individuals who are cultural and creative practitioners and want to take time to focus on their creative development. If you're thinking of taking your practice to the next stage, DYCP can help by supporting research, time to create new work, travel, training, developing ideas, networking or mentoring.
You are welcome to get in touch with one of us (Sarah-Jane Crowson and Lily Morris) using our email address – hcalaunchgrad@hca.ac.uk And if you don't already, follow us on Instagram for posts about grad life and more opportunities for creatives!
If you are involved with a project, or would like to mention something for next week's Launchgrad newsletter, please get in touch!