Launchgrad News, Events & Opps w/c 10th May 2021
May 10, 2021
News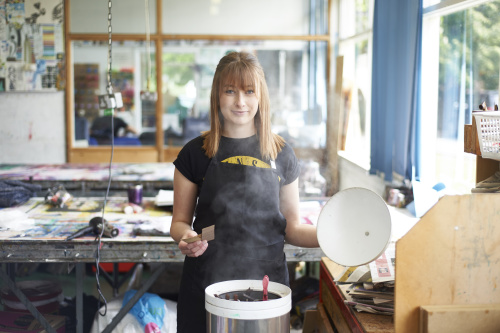 Graduate Associate Membership Update
As you are aware, our memberships have been frozen since the start of lockdown in March 2020. As lockdown eases, we are delighted to let you know that we are now able to trial limited library access for Graduate Associate Members of HCA and can therefore unfreeze your current membership.
To visit the library, you must book in advance by emailing library@hca.ac.uk at least 24 hours before you would like to visit the library.  Library staff will confirm whether there is space available for your visit. There will be no IT or photocopier access, so please bring your own device if you want to use a computer and ask reception staff for guest wifi passwords.  Whilst on-site, Graduate Associate Members must comply with HCA's COVID-code and wear their orange lanyard (available from reception) and GAM badge. Please arrive at the time you have agreed with the library team and please do not visit any other college areas.
Although these are small steps forward, we look forward to welcoming you back to the library and will continue to update and review access in view of government guidance and the need to ensure the safety of the college community. We will initially review after six weeks, and if any changes are made will notify you through the newsletter and blog posts. You will continue to be invited to online events within the college and to receive regular newsletters.
If you are interested in signing up to become a Graduate Associate Member, email l.morris@hca.ac.uk
Graduating this year?
Make sure you sign up to our weekly newsletter before you leave! We share a range of external opportunities, as well as invitations to recent graduates from our BA or MA courses to attend online college events. Please sign up on our website to stay in touch!
Graduate Outcomes Survey
 Graduate Outcomes is the biggest UK annual social survey and captures the perspectives and current status of recent graduates. All graduates who completed a course will be asked to take part in the survey 15 months after they finish their studies. The survey aims to help current and future students gain an insight into career destinations and development.
We want to understand the graduate perspective and what success looks like for you following your time in higher education. Your responses will help your university or college to evaluate and promote their courses.
You will receive your survey invitation around 15 months after you completed your course. Influence the future of education – be part of the picture.
More information on the Graduate Outcomes Survey Website
Events & Exhibitions
By Anthony Bernbaum
18 May 2021 at 7pm, £5
Friends of the Gordon Russell Museum, Zoom
The talk will focus on the earliest Arts and Crafts silver dating from 1888-1901. It will highlight this period's distinctive contribution to radical, early modern, design and also its influence on 20th century silver, both in Britain and abroad. It will evaluate, amongst others, the early contribution of the Keswick School of Industrial Art, Charles Ashbee's Guild of Handicraft, Nelson and Edith Dawson and the renowned London retailer Liberty's. It will also consider the influence on this period's metal work of Christopher Dresser's much earlier modernist designs.
Find out more and buy tickets here
Nine women. Nine songs. Nine doors flung open to reveal the resilience of women who faced and overcame tremendous adversity. Hush Now gives voice and visibility to the unmarried mothers who were stigmatised, silenced and hidden away in Mother and Baby homes across the county of Herefordshire.
15 May 2021
10:00 – 13:00
£16.50
 An online workshop, led by Bruce Asbestos providing an introduction to 3D world making using open-source software Unreal Engine.
Bruce Asbestos is a Nottingham based artist, whose multi-disciplinary practice explores popular culture, folklore and fairy tales. Asbestos's interest in Japanese, European, and American culture and our collective relationship with commerce incorporates itself in his installation, performance, painting, video games and clothing.
National Theatre Productions' Coffee Meet – 21st May 11am
Are you a Company Stage Manager? Or a Company Manager? Or an aspiring one? National Theatre Productions (NTP) would like to meet you.
NTP is responsible for productions outside of the South Bank, and will soon be touring and transferring shows again so we would love to meet Company Managers, Company Stage Managers, or Stage Managers/Technical Stage Managers who want to be a Company Manager/Company Stage Manager. If you are interested in hearing more about NTP or working with us on a project in the future, then on behalf of NTP, I am delighted to invite you along to our 30-minute NTP Coffee Meet on Friday 21st May at 11-11:30am.
Competitions & Opportunities
2Faced Dance Company announce new Associate Artists Programme
2Faced Dance are looking to support 2 Artists/Companies for 18 months during 2021-23. One artist/company from the West Midlands and one National artist/company. Artists/Companies can be at any stage in their career, but their practice should be based on movement. For example, you could be a contemporary dance choreographer, circus artist, visual artist, photographer, or filmmaker whose work centres around movement.
The Associate Artists Programme provides individually tailored packages to meet the needs of each artist/company which can include:
Studios and office space throughout the year
Opportunities to present sharing's of work and receive feedback
Advice and support from the 2Faced Dance Company Team
Financial support of up to £2500 per year to go towards any accommodation, travel, or caring/childcare costs.
Artists will have a significant artistic presence at the Centre for Movement in Hereford, engaging with all our work including across our Learning & Participation, Digital and Talent Development programmes. Collaborating and testing out ideas with the professional company and with our local community. Associate artists will also form part of our new artistic advisory panel that will report to the board of Trustees.
DEADLINE FOR APPLICATIONS THURSDAY 20 MAY 2021
Interviews will take place in person (subject to Government Guidelines) on Thursday 27 May 2021.
TO APPLY: https://www.2faceddance.co.uk/professionals
The Jerwood/Photoworks Awards a major commissioning opportunity supporting early-career artists working with photography to make new work and significantly develop their practice. They particularly seek to encourage artists exploring new approaches to photography.
Now in their fourth edition, the Awards are for UK-based artists who are between one and ten years into their practice to realise ambitious new works for a national touring exhibition. The call for entries will launch on Thursday 18 March and there is no age limit or fee to apply.
Eligibility: UK-based artists who are between one and ten years into their practice
What you get out of it: Two artists will receive a £15,000 award each with a full package of support from Jerwood Arts and Photoworks to create new work over 12 months
Deadline: 12 May 2021
THE TRINITY BUOY WHARF DRAWING PRIZE 2021
The Trinity Buoy Wharf Drawing Prize was founded in 1994 and is celebrating the 26th consecutive annual exhibition in 2021. The exhibition and awards are open to applications by emerging, mid-career and established drawing practitioners UK-wide and internationally.
The Trinity Buoy Wharf Drawing Prize is open to all drawing practitioners from anywhere in the UK and internationally. Up to three drawings may be entered by each applicant for consideration by the Selection Panel.
First Prize  – £8,000
Second Prize  – £5,000
Student Award – £2,000
Urban Wilderness will commission five artists to create new artworks in five outdoor public spaces in Stoke on Trent. This project will ask the questions: what can art in public spaces be; who is art for; and how can art make change?
Eligibility: West Midlands based artists who are 18+ and underrepresented, this includes but is not limited to artists who are: deaf and disabled; Black or brown; working-class; under 25; identity as women; LGBTQ+.
What you get out of it: £3,000 artist fees (approx £150 a day); additional materials and production budget; participation in an online symposium; mentor support, and more.
Deadline: 14 May 2021
Applications are now open for the first Cavendish Arts Science Fellowship at Girton College. This unique collaborative opportunity is open to artists internationally and is not confined to any single aesthetic, theme, or medium.
We are seeking thought-provoking and adventurous artists, in particular those with no previous experience of interacting with scientists. The successful artist will develop ideas through engagement with physicists and other researchers and produce new work to be exhibited during the Fellowship and beyond. The Fellowship will last for one year from October 2021 and will normally include a residency in Cambridge, UK of at least four months, with potential for this to be split.
Cavendish Arts Science is an initiative of the University of Cambridge, Cavendish Laboratory for Physics. The Cavendish Arts Science Fellowship at Girton College is made possible through a partnership with Girton College. The programme is supported by a generous donation from Una Ryan.
Eligibility: The Fellowship is open to artists working in any medium and regardless of place of residence or nationality. Applicants must be out of full-time education and over the age of 18. We are seeking thought-provoking and adventurous artists, in particular those with no previous experience of interacting with scientists.
What you get out of it: A stipend of £10,000 GBP will be paid to the successful candidate. All accommodation and meals will be provided by Girton College during the residency in Cambridge. A budget of £10,000 GBP will be made available to support the development of new work. Travel to and from Cambridge for the residency will be paid for up to £3,000 GBP. Develop ideas through ongoing engagement with physicists and other researchers during the duration of the fellowship. Produce and exhibit new work during the period of fellowship. Have opportunities to exhibit work in other contexts including the opening of the new Cavendish Laboratory (Ray Dolby Centre) in 2023 and potentially those created through national and international partnerships.
Deadline: 16 May 2021
This group exhibition will act as the centrepiece of our venue-reopening event in July and will run for 3 weeks. The Hive will promote the exhibition online and it will feature in our next upcoming printed brochure. A free illustrated exhibition catalogue will be produced alongside the show. Possible opportunities for exhibiting artists to deliver a talk or workshop to further engage the local community with their artistic ideas and practice. We welcome all abilities and ages, but particularly interested to hear from young people and under-represented groups.
Eligibility: Open to all ages and abilities
What you get out of it: Group exhibition, publication, online marketing, art talk/workshop opportunities
Deadline: 16 May 2021
The Hive
Open call for socially engaged photographer-in-residence, Coventry
We are looking for a photographer who has an interest in Coventry HSHAZ and whose practice embraces the opportunity to collaborate with the local community. We would welcome applications from socially engaged photographers with a connection to Coventry  – although this is not essential.
The Socially Engaged Photographers role will include working closely with local partners to develop relationships with communities to develop visual narratives that are meaningful to them. The photographer will support participants to create photographic stories themselves, through a process of dialogue and collaboration.
Artist Fee – £4,000 over 1 year.
BE FESTIVAL is Birmingham's annual festival of international arts. We exist to uncover exciting artists and companies making work across Europe and bring them together for a celebration of theatre, dance, circus, site-specific performance, music and visual arts.
As part of our commitment to creating a more inclusive and representative programme, we are inviting submissions from emerging or established artists from Black, Asian or other ethnic groups who have previously been underrepresented in our programme to be part BE FESTIVAL 2021.
We're keen to include projects that explore pressing discomforts of contemporaneity and concepts such as memory, identity, patriarchy, inequality, otherness, discrimination, migration, borders, ecofeminisim, extractivisim and consumerism. Completed work should be ready to present between July 21 and February 22. Deadline for applications: 23rd May 2021.
We will be awarding a maximum of two commissions of £1,500 each. We encourage submissions from artists whose work is currently in development and would benefit from the support BE FESTIVAL is able to offer to make it happen.
For this particular call, we are only interested in work that uses non-traditional theatre spaces and work which is compliant with social distancing guidelines. For example, soundscapes, promenade work, outdoor site-specific theatre, work that explores spaces that were accessible during lockdown such as supermarkets, parks, etc. work using media such as the post or the telephone, work that invites the audience to become the performer, work that could be presented without the presence of the artist in case of testing positive for COVID-19 and/or travel restrictions.
Submissions can be of a new project of or existing works that are re-imagined to the current circumstances and proposed formats. Your piece can be in any genre from theatre, live art to digital screenings. It can be delivered digitally or in person, site-specific or outdoor work – or it can be a hybrid of these, the choice is yours.
Jobs, Funding & Career Advice
Photographer wanted
Family Christening on Saturday 10th July 2021, 2-3 hours work. Contact Dave on davehargest@hotmail.co.uk
Graphic designer wanted
GD wanted to create pitch deck for local film producer, fun, easy gig. £200 plus more for revisions. Contact Josh at theambientrevolution@gmail.com
We're looking to recruit a dynamic new team to oversee the artistic programme, development, and strategic direction for SHOUT Festival.
The Creative Producers will work alongside the Festival Manager to develop creative partnerships and projects for SHOUT, including the annual festival.
Terms: Freelance contract based on £150 per day. Each contract will be initially offered for 20 days, spread over June – November 2021. We hope to be able to extend this, subject to funding.
Closing date: 5pm, Wednesday 2nd June 2020
Interviews: June 2020, date to be confirmed
 * * *
 Artwork Archive's Art Business Accelerator Grant
Open to both emerging and established artists, the Art Business Accelerator grants resources to invest in your art business as well as six weeks of career-building modules that increase business skills, economic proficiency, marketing knowledge and more. Recipients receive funding and expert guidance to make the growth process easier, to gain confidence, and establish a solid business foundation for their art practice.
All applicants will receive the career-building educational resources designed to drive career development.
Eligibility: Emerging and established visual artists 21 and older
What you get out of it: 10 unrestricted cash grants of $2,500 each; a lifetime Master Account with Artwork Archive (valued at $1,000); educational resources/expert guidance.
Deadline: 14 May 2021
The newly formed Making Waves Ceramics Trust is inviting applications to established ceramicists who would like to develop their work in an exciting new way. The Trust has been set up in memory of inspirational ceramicist Stephanie Wright, and aims to provide funds to inspire established ceramicists to take an exciting new direction in their work; something that Stephanie herself did in the final decade of her career.
Grants will be awarded for various purposes and over a wide brief, whether that's to cover equipment costs to realise an idea, take part in further training to develop specific skills, provide studio space, or help ceramicists with living costs whilst a new portfolio of work is established.
You are welcome to get in touch with one of us (Sarah-Jane Crowson and Lily Morris) using our email address – hcalaunchgrad@hca.ac.uk And if you don't already, follow us on Instagram for posts about grad life and more opportunities for creatives!
If you are involved with a project, or would like to mention something for next fortnight's Launchgrad newsletter, please get in touch!