Launchgrad News, Events & Opps w/c 10th August 2020
August 10, 2020
News
The Centre of Movement on Gaol Street will be opened by 2Faced Dance from 7 September. Suitable for dancers, actors, choreographers, directors, performing artists, photographers, film makers, visual artists, yoga teachers, dance teachers or fitness instructors, you can book one of studio large studios, a meeting room, office room or equipment.
We're now updating our new Launchgrad website with weekly news, events and opportunities. We hope to release monthly blogs with more specific advice and resources for creative graduates soon.
Don't forget, you can always get in touch with one of us (Sarah-Jane Crowson and Lily Morris) using our new email address – hcalaunchgrad@hca.ac.uk And if you don't already, follow us on Instagram for posts about grad life and more opportunities for artists!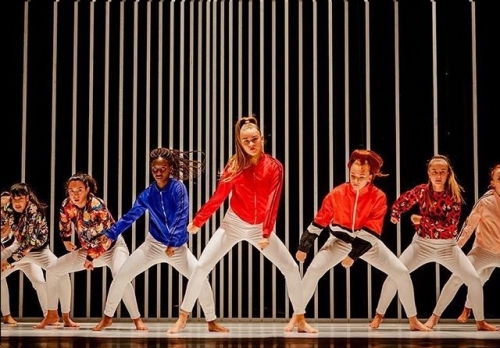 Photo: Edinburgh International Festival
Events
Museums and galleries are starting to reopen again…
see a full list of places to visit and dates here – Don't forget to wear your mask!
7 – 31 August
The Fringe might not be the same this year but the show must and will go on. Watch comedians, theatre and performances from 100s of artist and venue streams, to a weekly digital cabaret and festival favourites from your own home.
8 – 28 August
Covid-19 has not dimmed the creativity of artists, nor the enthusiasm of all the people who make Edinburgh's festivals. Watch recorded performances live and throughout August on the Youtube channel, from theatre, ballet, and opera, to world music and contemporary dance.
17 July – 12 September
In the year that the Proms turns 125 years old, the 2020 season brings the spirit of the Proms to music-lovers at home with treasures from the archive and incredible live performances. Complete archive concerts will be available live on BBC Radio 3 and on demand on BBC Sounds. A selection of archive concerts will also be available on BBC Four and BBC iPlayer.
Opportunities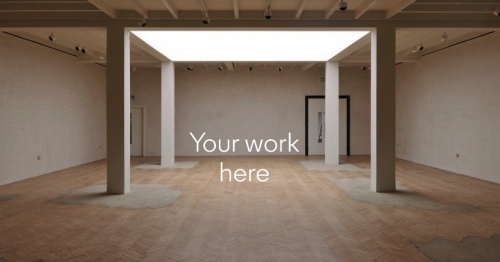 Photo: Crafts Council
Deadline: Wednesday 2 September
Crafts Council are seeking applications from this year's BA craft and design graduates, to exhibit and sell work at the Crafts Council Gallery this autumn. Future Edit will present work from a selected group of talented graduates, offering the public an opportunity to buy exciting work from gifted emerging makers, and support them in launching their careers.
Deadline: Friday 21 August
The Creative Review Photography Annual seeks to celebrate great images, those who take them, and those who commission them. No matter your style of image making, there are many ways to enter The Photography Annual 2020 and have your work published! Also open to students currently studying, and graduates, work entered in this category can include personal projects, portraiture, work for clients, and more – anything goes!
Find out more and submit your work here
Deadline: Tuesday 1 September
Aesthetica is looking for artists redefining the parameters of contemporary art. The prize is open to multiple genres including photography, sculpture, installation, digital media, video, and painting, based on any theme.
Deadline: Friday 14 August, 9am
Worcester City Council have collaborated with Worcester BID and Severn Arts on an exciting new public realm project for the city centre. We would like to commission a maximum of 8 artists to create bespoke designs for 7 vacant shop windows and 1 Hoarding which will bring the city centre to life as well as be an outdoor gallery for people to enjoy. Our chosen theme is: Hope and Joy.
Deadline: Monday 31 August
This opportunity is open to artists at any career stage including students, recent graduates and early career artists. Submitted works can be of any medium, 2D or 3D or photographic.  Works must be contemporary in nature and related to iconic city skylines or scenes of buildings. A £500 cash prize will be awarded to the winning artist, with entries to be digitally exhibited.
Deadline: Tues 15 Sept
This virtual and augmented reality content contest is hosted by Nexon Computer Museum, Korea to support young artists' challenging creative activities. There are no special qualifications or restrictions required to enter. Any content that deals with VR, AR, and MR can apply to anyone regardless of nationality, age, gender, or history, without limitation of platform, genre, or subject. The panel will look for emergent imagination with artistic and innovative comprehension of Virtual Reality.
Jobs & Funding
Universal Display Limited, Worcester
M & M Direct, Hereford
 National Lottery Project Grants of between £1,000 – £100,000 available until April 2021
Between £5000 – £30,000 available until 14 Aug to businesses, collectives, and not-for-profits, designed to help open up access to sustainable careers in music for people aged 18-25.
Up to £20,000 available until 9 September for new sculpture projects and commissions
If you are involved with a project, or would like to mention something for next week's Launchgrad newsletter, please get in touch!