Launchgrad news, events and opportunities January 2022
March 3, 2022
Launchgrad Newsletter January 2022
Hello, and welcome to January 2022 Launchgrad newsletter. We hope that some of you were able to attend the online professional practice lectures we invited you to last month – and if you didn't there's are more coming up this month (see details later in the newsletter).
Just a reminder that we're doing some housekeeping and tidying up our mailing lists so if you graduated more than 18 months ago and would still like to stay in touch with HCA, please sign up to our alumni newsletter here.
To find out more about other Launchgrad activities, please check out our webpages.

Graduate Outcomes Survey
Huge thanks to those students who are completing or have completed the Graduate Outcomes survey this year. We really value your responses and use your feedback to help us develop our courses at HCA.
More information on the Graduate Outcomes Survey Website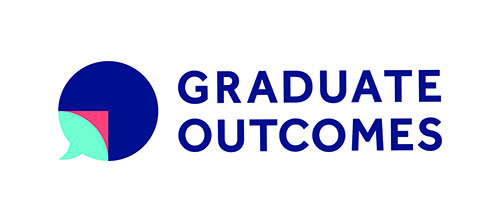 Thank you to everyone who signed up to the Graduate Associate Membership scheme. The deadline for applications has now closed.
We regret that as we are a small team, we will be unable to process applications after the deadline or email you individually about your application.

An invitation to attend online professional practice sessions at HCA
Matthew Harris
Friday January 21st 4.30 – 5.30pm
 
Deirdre Figueiredo
Friday January 28th 4.30 – 5.30pm
All lectures take place online over TEAMS. For further information about TEAMS check out the microsoft help pages, which have useful information and videos to support you.
We regret that as a small team we cannot respond to individual queries about lecture content or support with IT issues.
Please contact D.Done@hca.ac.uk for a joining link for sessions.
Volunteers, Coventry Biennial
Coventry Biennial is a social, political and critical platform for contemporary art, taking place every two years, we produce significant exhibitions, events and activities in Coventry and the surrounding area for diverse and widespread audiences and participants.
Full details: https://www.coventrybiennial.com/2021/09/02/volunteer-opportunities-at-hyper-possible/
There is a rolling deadline for this opportunity, and volunteers are needed until February 2022.
Commission for Visual Artists/Designers/Illustrators, Shrewsbury Museum & Art Gallery
Shrewsbury Museum & Art Gallery are seek to appoint 5 Visual Artists, Designers or Illustrators to produce unique designs inspired by one of their collections:
archaeology; geology and fossils; decorative arts (ceramics) fine art, or; costume. Alternatively, the candidate could produce ranges based on key objects.
The designs will be owned by Shropshire Museums' Service and will be used to create ranges of bespoke merchandise for sale in their in-person and online shops.
Full Details: https://www.shropshiremuseums.org.uk/wp-content/uploads/2021/08/Commission-for-Visual-Artists-Designers-Illustrators-x-5.pdf
Deadline: 24 Jan 2022
Commission for Artist (Consultation with Children and Young People), Shrewsbury Museum & Art Gallery
Shrewsbury Museum & Art Gallery seek to appoint an Artist to support their engagement of and consultation with children and young people. The purpose of the public consultation on the Partnership Gallery is to engage audiences and ensure that the Partnership Gallery gives their customers the best possible experience – including underrepresented audiences such as children, young people and families.
Full Details: https://www.shropshiremuseums.org.uk/wp-content/uploads/2021/08/Commission-for-Artist-Consultation-with-Children-and-Young-People.pdf
Deadline: 24 Jan 2022
Call for entries – The Healing Power Of Art Exhibition, The Arches Project
Join The Arches Project in their celebration during our 2022 Commonwealth Games by creating beautiful and unforgettable memories in your life, to display in 'The Healing Power Of Art Exhibition'.
Full Details: https://thearchesproject.org/artist-registration-form/
Deadline: 13 June 2022
Lucca Biennale Cartasia Indoor 2022 – Open Call
LUBICA – Lucca Biennale Cartasia is the world's biggest art event dedicated to paper art.
The Biennale takes place every two years, in 2022 it will be held from the 31st of July until September the 25th.
Every artist that creates art such as performances, sculptures, drawings, video-art, and much more with paper, cardboard, or its by-products is encouraged to participate in the call.
Full details: https://www.craftscouncil.org.uk/business-skills/opportunities/lucca-biennale-cartasia-indoor-2022-open-call
Deadline: 15 January

British Council Connections through Culture Professional Development Grants
For over 16 years, the British Council has run a well-established Connections through Culture programme, which enables collaboration between creative and cultural professionals in China and the UK. Included in this are Professional Development Grants – a limited number of small grants to enable artists or members of arts organisations to work with their counterparts in China or the UK online, to develop projects, exchange skills or see others' work.
More details on the British Council website
ARTCRY
ARTCRY is a new fund that aims to encourage artists to create bold political work with funding in seven days to enable fast action. ARTCRY aims to encourage artists to create bold political work, with fast-turnaround funding to enable fast action.
For more information and criteria see the ARTCRY website.
Advice on applying for funding
If you're wondering whether you're reading to apply for grant funding for your project, have a look at 'When to apply for Grants', an excellent article from Artquest which talks you through what you'll need to critically consider before downloading that application form.
'Steps to Success'
Office for Students have released an interactive resource/guide to support graduates.
This guide is for students who are about to graduate and are at the start of their career journey. It has been produced with 2021 graduates in mind, but current students and recent graduates may also find it helpful.
The Next Generation
This helpful series of articles from It's Nice That offers up-to-date information and advice for creative graduates, including around networking in a pandemic world and what to charge for projects.
Funding for Further Study
Find out about doctoral loans (government funding) on the government's website.
Funding for doctoral level study in the Arts and Humanities is generally made through the Arts and Humanities Research Council. Look at the AHRC website for more details. Alternatively, you can use specialist websites like 'Find a Phd'.
Careers Advice
We are very pleased to be able to offer graduates who have graduated within the last 18 months the opportunity to apply for free careers advice with HCA's careers advisor, Gail Kilminster. There will be around 16 tutorial opportunities with Gail each month. To book one please email G.Kilminster@hca.ac.uk. Slots will be allocated on a first-come, first-serve basis. This is a pilot offer and will be reviewed regularly.

Please check out our website to find the appropriate email contact for each part of Launchgrad or email enquiries@hca.ac.uk for general enquiries.
Follow us on Instagram