Launchgrad news, events and opportunities April 2022
April 4, 2022
Launchgrad Newsletter April 2022
Hello, and welcome to April 2022 Launchgrad newsletter. We hope that some of you were able to attend the online professional practice lectures we invited you to last month – and if you didn't there are more coming up this month (see details later in the newsletter).
To find out more about other Launchgrad activities, please check out our webpages.
If you have any suggestions about what kind of information and resources you would like to see in the monthly Launchgrad newsletter than please get in touch at hcalaunchgrad@hca.ac.uk

Ferrous Festival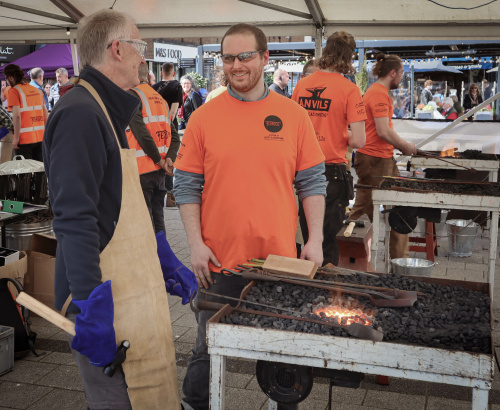 Hopefully you managed to explore the range of exhibitions and live forging events that took place last week (26th March – 1st April) as a part of Ferrous Festival. Ferrous Festival was a unique forged metal festival that brought together the best of international and British artist blacksmithing to Hereford city centre for a lively and entertaining celebration of all things forged metal!
One of the most ground-breaking and progressive exhibitions was 'Queer + Metals' a Craftspace exhibition co-curated by Dauvit Alexander and Deirdre Figueiredo in collaboration with Rebekah Frank. Queer + Metals explored the multiplicity of queerness—whether as identity, lived experiences, thinking, cultures, aesthetic, influences, stories, place, and imagination—in relation to metalwork and metalsmithing.
In case you missed it, check out the Hereford Anvils socials.
Most of the exhibitions are closing on the 3rd of April, however the 'All Things Bright' exhibition is running until the 23rd of April at the Hereford Cathedral.
All Things Bright
24 January – 23 April | 10am – 5pm (Mon – Sat) | Hereford Cathedral
All Things Bright is an exhibition in the Mappa Mundi and Chained Library that celebrates a thousand years of metalwork from the collections of Hereford Cathedral and Diocese, enabling visitors to view a trove of precious and rarely displayed pieces.
All Things Bright fills Hereford Cathedral with treasures – examples of the very best in art, craft and architecture, created over the centuries as offerings to God. Among them are a wide variety of metal objects, some fundamental to the act of Christian worship, others tucked away and perhaps overlooked. As well as its own metalwork treasures, the cathedral also cares for the historical silver no longer in regular use in churches in the Hereford Diocese.
Admission charges apply. Last entrance 4:30pm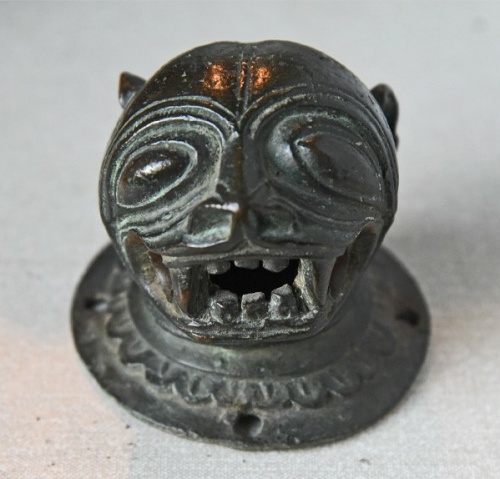 Credit: Dormington Door Knocker – Hereford-Cathedral

An invitation to attend online professional practice sessions at HCA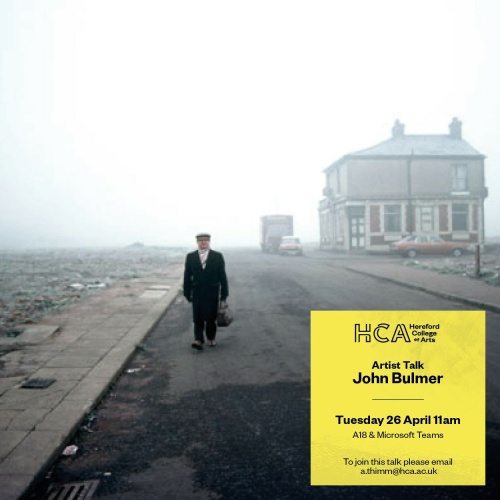 All lectures take place online over TEAMS. For further information about TEAMS check out the microsoft help pages, which have useful information and videos to support you.
We regret that as a small team we cannot respond to individual queries about lecture content or support with IT issues.
Please contact A.Thimm@hca.ac.uk for a joining link for the session.
Jerwood Curatorial Accelerator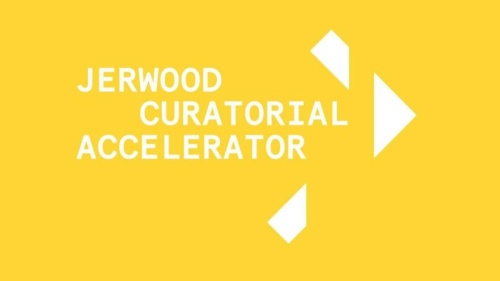 Jerwood Curatorial Accelerator is a new pilot scheme to support curatorial and leadership development for UK-based visual arts curators from low socio-economic backgrounds. Through a 12-month cohort-based learning and mentoring programme, curators will develop new networks, skills, and knowledge to enable them to lead and impact the future of the visual arts sector. More information here.
Call for entries – The Healing Power of Art Exhibition, The Arches Project
Join The Arches Project in their celebration during our 2022 Commonwealth Games by creating beautiful and unforgettable memories in your life, to display in 'The Healing Power of Art Exhibition'.
Full details here.
Deadline: 13 June 2022
Bonsall Art Trail
Bonsall Art Trail is a new arts trail located in the village of Bonsall of the edge of the Peak District. They aim to showcase the work of talented established and new artists and makers who want to exhibit and sell their work.
Full details here.
Wells Art Contemporary
Wells Art Contemporary is an international competition giving artists the unique opportunity to exhibit in Wells Cathedral, Somerset. There are two ways in which artists can take part: either exhibiting artworks in the Cathedral cloisters and/or creating installations within the Cathedral and its grounds.
Deadline: 25 April 2022
Full details here.
Battersea Public Art & Engagement Commission
Wandsworth Council is seeking an artist/creative team to deliver a permanent Public Art & Engagement Commission at Randall Close, Battersea. Themed around a local history of ceramic tile making, artworks will be integrated within a new housing scheme due to complete in 2024.
Full details here.
Call for entries – Otley Carnival
They are seeking artists and makers to sell their creations at Otley Carnival, 18 June 2022 1pm-5pm
Deadline: 31st May
Full details here.
Wales Contemporary / Cymru Gyfoes 2022 – Call for Entries
Now in its third year, Wales Contemporary / Cymru Gyfoes is an international open competition developed by the Waterfront Gallery with support from the Welsh Government. Wales Contemporary invites artists from all around the world to enter work in 2D or 3D on any subject matter. Accepted mediums include painting, sculpture, drawing, print, ceramic, glass, textile, collage, mixed media, and more.
Deadline: 19 July
Full details here.
Paid Internship opportunity with Hay Castle
Hay Castle is opening as a venue for the arts, culture and learning on 1 May 2022. They have an opportunity for an intern to work full time over a period of five months (April to end of August) with funding available to them through the National Skills Sharing Partnership at The National Portrait Gallery.  This is a paid role at the National Living Wage, currently £9.50/hr.
The inaugural exhibition is Portraits of Writers, featuring 14 works from the National Portrait Gallery's permanent collection. Guest curated by Dylan Jones, former editor of UK GQ Magazine.
Hay Castle is working toward museum accreditation, and will have a collection that tells the story of Richard Booth, the self-proclaimed King of Hay and bookselling entrepreneur from the latter part of the 20th Centenary.
The role will include:
Exhibition
Planning and installation of the exhibition
Planning and delivering creative workshops to members of the public (around the disciplines of printmaking and portraiture)
Invigilating the exhibition
Working with volunteers to ensure operations are running smoothly Assistance with designing the signage
Assistance with gathering visitor feedback for project evaluation
Museum
Setting up Richard Booth museum exhibit
Assistance fitting out and setting up the museum office and castle space
Training will be provided by the Volunteer Coordinator around; Health & Safety, Policies, Customer Services and training will also be provided by the Activities & Learning Manager around; delivering workshops and visitor experience, technical training in how to use the vintage letterpress and creative workshop facilities and training in marketing.
Please note that you will not be required to work in all of these areas but if you would like to explore or gain skills in these areas opportunities to do so are available.
If you're interested in the opportunity, please email Kath Ayres (k.ayres@hca.ac.uk) to register your interest.
Please include a statement (400 – 700 words) outlining why you are interested in the internship role, what skills you could bring to the role, what you hope to learn and achieve and other relevant information. No formal qualifications or prior experience in the arts are required in order for you to be considered.

British Council Connections through Culture Professional Development Grants
For over 16 years, the British Council has run a well-established Connections through Culture programme, which enables collaboration between creative and cultural professionals in China and the UK. Included in this are Professional Development Grants – a limited number of small grants to enable artists or members of arts organisations to work with their counterparts in China or the UK online, to develop projects, exchange skills or see others' work.
More details on the British Council website
ARTCRY
ARTCRY is a new fund that aims to encourage artists to create bold political work with funding in seven days to enable fast action.
For more information and criteria see the ARTCRY website.
Advice on applying for funding
If you're wondering whether you're ready to apply for grant funding for your project, have a look at 'When to apply for Grants', an excellent article from Artquest which talks you through what you'll need to critically consider before downloading that application form.
'Steps to Success'
Office for Students have released an interactive resource/guide to support graduates.
This guide is for students who are about to graduate and are at the start of their career journey. It has been produced with 2021 graduates in mind, but current students and recent graduates may also find it helpful.
The Next Generation
This helpful series of articles from It's Nice That offers up-to-date information and advice for creative graduates, including around networking in a pandemic world and what to charge for projects.
Funding for Further Study
Find out about doctoral loans (government funding) on the government's website.
Funding for doctoral level study in the Arts and Humanities is generally made through the Arts and Humanities Research Council. Look at the AHRC website for more details. Alternatively, you can use specialist websites like  'Phd'.
Careers Advice
We are very pleased to be able to offer graduates who have graduated within the last 18 months the opportunity to apply for free careers advice with HCA's careers advisor, Gail Kilminster. There will be around 16 tutorial appointments with Gail each month. To book one please email G.Kilminster@hca.ac.uk. Slots will be allocated on a first-come, first-serve basis. This is a pilot offer and will be reviewed regularly.
For direct enquiries please email hcalaunchgrad@hca.ac.uk or email enquiries@hca.ac.uk for general enquiries.
And don't forget to follow us on Instagram